System Vice President, Behavioral Health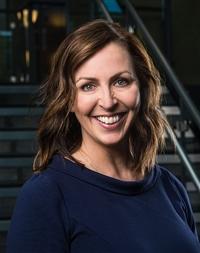 Michelle Mullany joined Main Line Health as system vice president of behavioral health in May 2019.
In her role as system vice president at Main Line Health, Michelle is responsible for the entire behavioral health service line including the Bryn Mawr Hospital inpatient unit, the crisis teams across all the emergency departments, liaison psychiatry services, Women's Emotional Wellness Services, Mirmont Treatment Center, and our outpatient services currently at Exton and Broomall. Michelle works closely with hospital leadership teams, Mirmont leadership and the Department of Psychiatry Chair and campus chiefs of psychiatry.
Prior to her role at Main Line Health, Michelle was with Inova Health System where she led the behavioral health service line as vice president, successfully building and managing services that include seven inpatient psychiatry and medical detox units, a comprehensive substance use treatment program, six outpatient behavioral health clinics, full service child and adolescent psychiatry programs, a psychiatric urgent care clinic and 24/7 emergency telepsychiatry services.
Her work demonstrates a commitment to strategic partnerships, innovative problem solving, effective utilization of and accountability over financial resources; and successful leadership of multidisciplinary teams.
Michelle earned her Masters of Social Work from the University of Pennsylvania and is completing an MBA from the University of Virginia. She is a veteran of the United States Marine Corp.