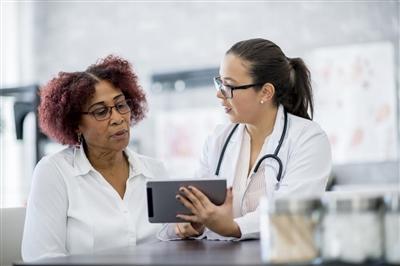 For both health care practitioners and patients, being able to effectively communicate with one another ensures understanding and delivery of safe and appropriate care. Yet, for many non-English speakers, language barriers can cause serious misunderstandings and can affect their access to medical care.
In Philadelphia, immigrants represent nearly 15 percent of all city residents. More specifically, Africans make up 10.2 percent of immigrants and 1.5 percent of the entire population. With African immigrants emerging as the fastest growing group of foreign-born people in the Philadelphia area, how do language barriers affect overall care?
In order to provide appropriate health care, practitioners and clinicians must be able to clearly discuss health problems and treatment options with their patients. Studies have shown that communication barriers in health care are one of the most significant contributors to health disparities and can lead to a host of problems. Situations such as errors in diagnosis, medication blunders, overall mistreatment and more can potentially cause fatal mistakes that are costly for both patients and providers.
Furthermore, immigrants are often deterred from seeking care for themselves or their family members if they are not sure their doctor will speak their language. Language barriers affect immigrants regardless of legal or citizenship status; many immigrants who have lived in the United States for years or decades still have limited English skills and may face problems explaining and understanding complex and sensitive health issues. This applies to African immigrant groups as well.
Cultural barriers in Philadelphia
In West Philadelphia alone, the Historical Society of Pennsylvania counts communities of 150 or more from nearly 13 African countries. For most West African and Caribbean patients, language barriers in health care persist. Most medical practitioners in the Philadelphia area do not speak French, which is the largest common language in West Africa, and those who do might be unfamiliar with regional dialects.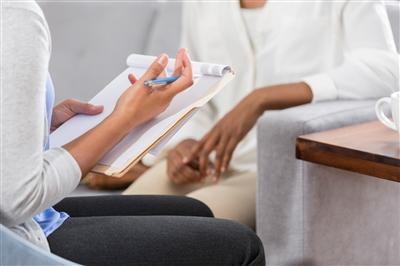 When it comes to seeking health care among various African nationalities, word of mouth remains the best source of information. Many African immigrants have a sense of unease about medical practitioners and seek help only in extreme cases. In addition, these patients are often less inclined to speak up or question a health care professional, instead agreeing to everything the practitioner says. These cultural and language barriers affect the care for many non-English speaking African immigrants who seek medical assistance from health care providers.
Translation services in health care
Research over the past 15 years has established that the use of professional interpreters is one of a few solutions to overcoming language barriers in health care. Hospital translation services can play a crucial role in facilitating verbal and nonverbal communication and 'mediating' concepts and cultural practices as needed.
It's also important to understand the difference between an interpreter and a translator. An interpreter works with spoken language, often translating and mediating between two languages in both directions at the same time. A translator deals with written language and provides an accurate translation in written form, usually in one direction and typically from a source language into a native tongue.
How Main Line Health addresses language barriers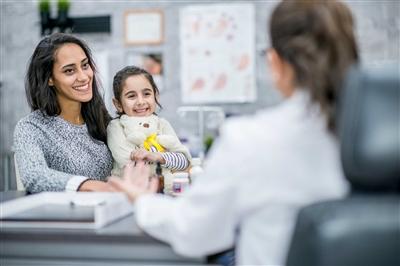 At Main Line Health, both interpretation and translation options exist for non-English speaking patients in addition to a variety of communication platforms. For example, in all Main Line Health hospitals, iPads can be used for remote video interpretation and to access a live interpreter. Through an application called Stratus, there are more than 200 languages available for translation, plus video options for 12 languages and American Sign Language. Patients and health care practitioners can use the iPad for translation services without interruption and with ease. The technology is available around the clock, and in addition to featuring a live interpreter, the app/video can deliver a translation within 15 seconds.
"It's really important when patients come into the hospital that we can communicate with them in their primary language," said Main Line Health Chief Nursing Officer and Senior Vice President Barbara Wadsworth, DNP, RN who oversees the translation services program. "We want to help build a trusting relationship with your caregiver. So, in order to be respectful of our diverse patient population, we want to make sure this [service] is available."
Both patients and health care practitioners have found this service beneficial for trying to get consent for surgery, diagnosis and treatment. It eases tensions and improves trust between providers and non-English speaking patients. All four Main Line Health acute care hospitals— Lankenau Medical Center, Bryn Mawr Hospital, Paoli Hospital, Riddle Hospital—currently use the Stratus app, as well as Bryn Mawr Rehab Hospital and Main Line Health HomeCare & Hospice. Like other hospitals, Main Line Health offers in-person translation by working with agencies to provide on-the-spot translation services for patients, when necessary.
Although more hospitals and care facilities are adopting effective communication practices when dealing with non-speaking English patients, medical providers should ensure that translation and interpretation services, among others, are readily available to patients in order to provide world-class health care.