Where excellent care and empathy are what set us apart—and bring us together
At Main Line Health we recognize that people are the most important asset we have so we believe in fostering a work environment of collaboration, participation and respect. A cornerstone of that belief is a commitment to attracting talented, dedicated people from a broad cross-section of backgrounds, experiences and walks of life—all working together for the common purpose of providing superior care.
Find a Job at Main Line Health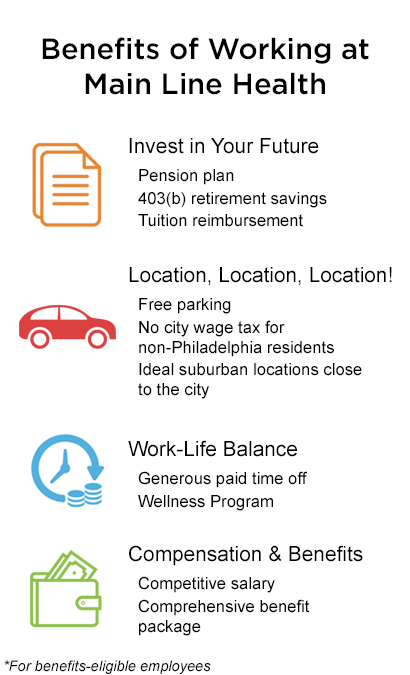 Main Line Health offers flexible schedules and generous paid time off that allows you to balance your personal and professional life. As a Main Line Health employee, you'll also enjoy:
Competitive salary
Pension plan
403(b) retirement savings
Ideal suburban locations
Free parking
Comprehensive benefit package*
Generous paid time off*
Tuition reimbursement*
*For benefits-eligible employees
We are dedicated to employee growth and development and offer the opportunity for you to participate in a variety of education and training classes to further explore and achieve professional advancement.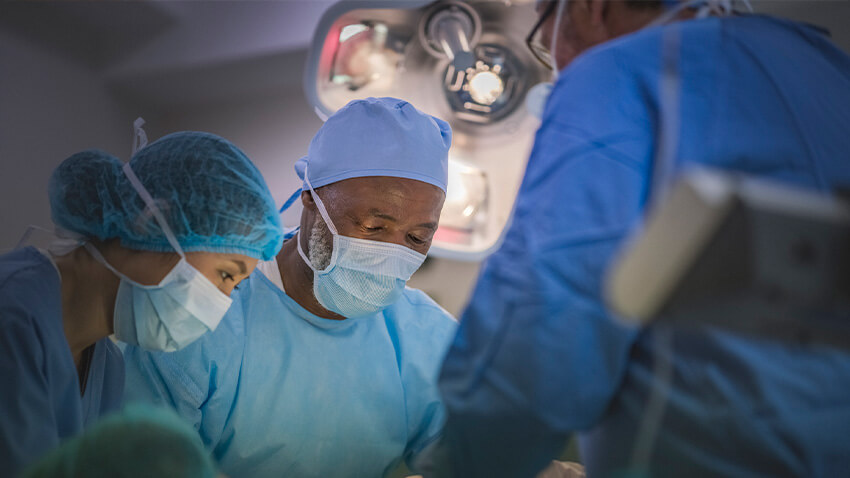 At Main Line Health we take pride in having received numerous awards for quality care and service, including System Magnet® designation, the nation's highest honor for nursing excellence—thanks to the dedicated and outstanding people who have made their careers at Main Line Health. Come join us!
Why I Chose Main Line Health     Why I Stayed
Honoring differences and similarities in an environment of awareness and sensitivity
Our Diversity, Respect & Inclusion initiative celebrates the differences and similarities, and wide array of backgrounds and abilities of the Main Line Health family and its patients. This requires fostering an environment of awareness and sensitivity in order to eradicate insensitive or inappropriate language, gestures or actions. Ultimately, we want everyone to feel respected for who they are.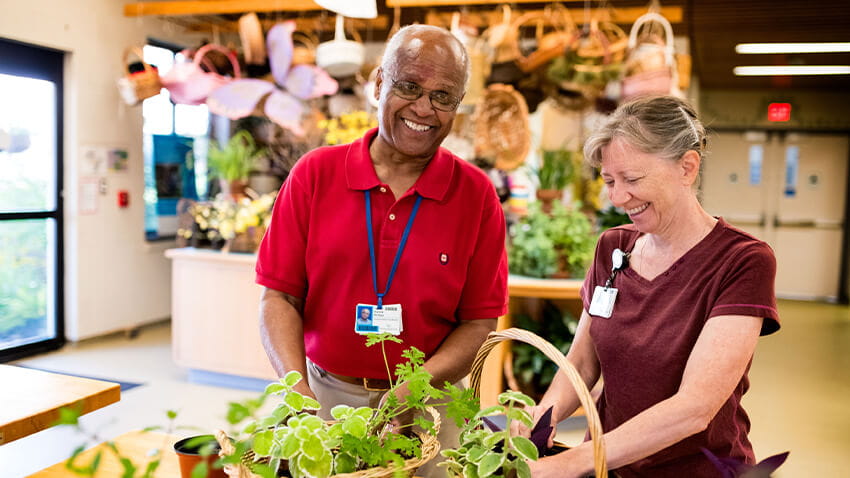 It is the policy of Main Line Health: to provide Equal Employment Opportunity to all people in all aspects of employer/employee relations without discrimination because of race, religion, color, sex (including pregnancy, gender identity, gender expression, and sexual orientation), parental status, national origin, ancestry, age, disability, political affiliation, military service, relationship status, or other non-merit based factors; to select, develop and promote employees based on the individual's qualifications, experience, and job performance; to maintain a working environment free of all forms of discrimination, harassment, and intimidation.
Learn more about our equal employment opportunity policy.