Human care for your little humans
Main Line Health and Children's Hospital of Philadelphia (CHOP) have come together through an affiliation to provide world-class pediatric care in the community. It's an extra layer of protection for anyone caring for children to know that these services are available right in their neighborhood.
Why should I seek emergency pediatric care for my child?
Pediatric emergency specialists are trained to treat children's illnesses and identify common conditions and symptoms in children.
When is an emergency department visit appropriate for kids?
If your child has an injury or illness that is serious or worsening, do not delay seeking care at Bryn Mawr Hospital's emergency department. Emergency physicians, pediatric emergency physicians and pediatricians are available to care for conditions and symptoms that include, but are not limited to:
Trauma or head injury
Difficulty breathing
Deep wounds, burns or heavy bleeding
Fainting/seizures
Poisoning/alcohol or drug overdose
Suicidal thoughts
In addition to the pediatric services in the emergency department, Bryn Mawr Hospital also has a dedicated inpatient pediatric unit. CHOP provides a team of pediatricians providing care in the emergency department, pediatric hospitalists on-site 24/7 to care for infants, children and adolescents who are admitted to the pediatric inpatient unit as well as round the clock professional coverage at all four Main Line Health hospitals' NICUs.
What vaccines are important for kids this time of year?
Staying up to date on vaccinations throughout childhood are essential to protect young lives. Vaccines help provide immunity to children before they are exposed to potentially harmful diseases like hepatitis B, measles, mumps, polio and more. All vaccines are extensively tested and approved for use by the CDC.
Children's immune systems are not as developed as adults, meaning that something like the flu or pneumonia can have serious complications in some children. Each year, a new flu vaccine is administered to help protect against the most current strain. This is a great seasonal vaccine to help keep kids healthy.
The COVID-19 vaccine is also available to children 6 months and older. According to the CDC, the pediatric vaccine is safe, and it is highly effective at protecting children against COVID-19-related illness and hospitalization.
Adolescent and young adult behavioral health services
Mirmont Outpatient Centers in Broomall, Exton and Media serve patients, 14 years of age and older, who have mental health concerns and substance use disorders. Using treatment plans tailored to each individual, our outpatient treatment team offers a holistic, comprehensive approach to care. for patients who require more concentrated drug and alcohol recovery and support while living at home, we also offer an intensive outpatient program.
Specialty outpatient care programs
Mirmont Outpatient Center offers numerous specialty care groups designed to provide you with the personalized care and attention you need.
Featured expert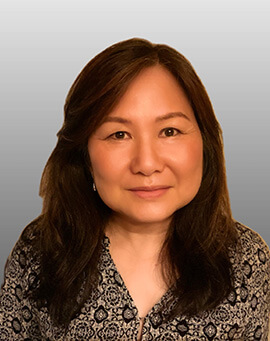 Hazel Guinto, MD
Pediatric Emergency Medicine