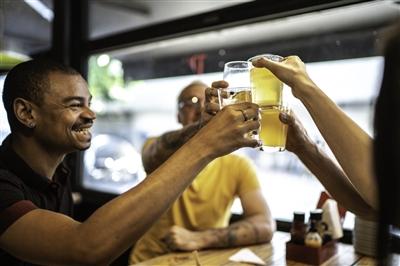 Now that there is greater awareness of the discrimination, abuse and isolation endured by many LGBTQ people, sometimes starting as early as childhood, it's easy to understand why an estimated 20 to 30 percent of the LGBTQ population struggle with drug or alcohol abuse, compared to nine percent of the general population. 

Yet could it be that with social and political gains, along with health care inclusivity and self-acceptance within the LGBTQ community itself, LGBTQ substance abuse treatment and recovery could become a new point of "pride"? According to National Recovery Study data, of the 22.35 million Americans who report having resolved a significant problem with drugs or alcohol, 12 percent identify as LGB+. And according to a 2012 University of Michigan study LGBTQ people with substance use disorders seek treatment more often than heterosexuals.
LGBTQ substance abuse patterns
As a marginalized group, LGBTQ people have typically found safety and connection with others in bars and clubs, where they could truly express themselves and feel accepted amongst their peers. These environments also offer easy access to drugs and alcohol and a lifestyle rhythm that can lead to a steady pattern of substance abuse that feels "normal" because it's reflective of the culture.
Minority stress effect on substance abuse
"Minority stress" is another factor when it comes to LGBTQ people reaching for drugs, alcohol and tobacco. Minority stress refers to the wide range of stressors people in these groups may face on a daily basis that don't exist for their hetero and cisgender counterparts. These may include:
Fear of rejection at home or in society
Bullying, abuse, physical assault
Discriminatory practices
Less visible representation in public spaces (politics, entertainment, etc.)
Living in a culture where the "norm" is heterosexual
"What also may occur is that these 'stressors' result in internalized homophobia/transphobia, creating toxic shame, depression and anxiety," explains Rev. Susan McCashew, BA, behavioral health therapist at Mirmont Treatment Center, part of Main Line Health. 

This stress can be even greater for members of the LGBTQ community who are black or Latino. This constant stress, in addition to the usual life stressors—around family, money, jobs and relationships—can make it tempting to turn to drugs and alcohol to cope. 

 "For these reasons, LGBTQ people are particularly susceptible to mental health issues such as depression and anxiety, post-traumatic stress syndrome, and personality disorders," McCashew adds. "And when you combine any of these with substance abuse, everything gets amplified," 

While traditional drug and alcohol treatment programs can offer support and effective treatment for addiction, it has been shown that programs specifically suited to the needs of LGBTQ people and their experiences can better address the root causes of addictive behavior.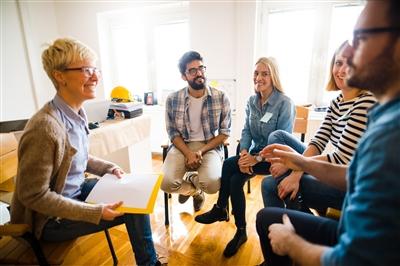 The LGBTQ Inclusive Care Program at Mirmont Treatment Center offers substance abuse support for members of the LGBTQ community, including treatment of dual-diagnosis disorders, blending conventional medical and behavioral health practices with holistic techniques like yoga and mindfulness meditation for stress relief and pain management.

"From an LGBTQ addiction recovery standpoint, we're confident that providing a safe and discrete, gender-affirming and culturally sensitive environment is foundational to sobriety," says McCashew. "For many LGBTQ people in recovery, taking away the substances and being able to discover themselves and their unique attributes—often for the first time in their entire lives—can be a wonderful experience."

For the LGBTQ addict or alcoholic who finds themselves ready to surrender, to admit they have a problem with drugs or alcohol and ready to change, the opportunity is there to disrupt patterns of thinking and using. With new thoughts come new behaviors and attitudes which can positively affect their experience of the stressors that still exists. 

"When patients come through our doors they get to let down their guard a little and be with others who understand their stress and what they've all been carrying around since as long as they can remember. It's almost like being able to truly expose themselves for the first time," says McCashew. 
Older LGBTQ adults and substance abuse 
Older LGBTQ people are also prone to substance abuse as factors such as social isolation and age-related stigma come into play. Generational factors may also create additional struggles with self-acceptance. If a person doesn't have close family or friends nearby or there's a health condition that prohibits regular activity, for example, they may spend a lot more time isolated, a factor that can exacerbate addiction. 

With age also comes physical changes and often times older LGBTQ adults are on medications that can have adverse, if not lethal, effects when combined with drugs or alcohol. There may be underlying health issues or even undiagnosed disease that is exacerbated or its symptoms masked or otherwise confused by use of drugs or alcohol.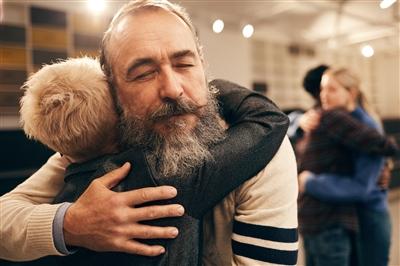 Another consideration is the amount of alcohol one drinks compared to previous years. As the body changes, so does its ability to process alcohol. Usually this means that drinking even a small amount can produce a greater "high" than expected if the person was used to drinking at a certain pace in the past. Women tend to be more sensitive to the effects than men, but people of any gender should be aware that aging and alcohol can be a dangerous combination, putting the person at even greater risk for falls and fractures, not to mention the negative effects on the brain.

The LGBTQ Inclusive Care Program at Mirmont provides an LGBTQ-friendly space for older adults struggling with drug or alcohol addiction while also providing clinical support for any existing health conditions. Adds McCashew, "It's rewarding to see older LGBTQ adults get the help they need because it's never too late to start on this journey of recovery and acceptance."
Main Line Health serves patients at hospitals and health centers throughout the western suburbs of Philadelphia. We offer a wide range of behavioral health services, from gender-specific group therapy and individual therapy to 12-step meetings for drug and alcohol addition, which are now available via videoconference. 
Start the road to recovery today. Call us at 1.888.CARE.898 (227.3898) to schedule a confidential appointment and ask any questions. Or, use our secure online form to email us