More than a drug and alcohol treatment center
At Mirmont Treatment Center—with locations in Media, Broomall and Exton, Pennsylvania—we take a unique mind-body approach to drug and alcohol recovery. Building on a 12-step foundation we integrate mindfulness and body-centered therapies into our drug and alcohol treatment program. With this holistic approach to addiction, we've helped thousands of people 18 and over on the journey to recovery from alcohol and drug dependency.
For people whose addictions stem from severe emotional or psychological trauma, we offer a specialized trauma treatment program that helps patients develop and practice new skills for dealing with painful events, past or future.
Mirmont Outpatient Centers, located in both Exton and Broomall, offer care for individuals with psychiatric and emotional disorders, as well as chemical dependency. We combine the practice of mindfulness, body-centered therapies and trauma-informed treatment which assist our patients to get well and thrive. Day and evening programs are available for ages 14 and up.
Begin your journey toward healing today.
Call us at 1.800.846.4656 for a confidential appointment and ask questions or contact us online anytime using our secure form and a member of our staff will respond promptly.
Comprehensive drug and alcohol treatments and modalities
Our inpatient and outpatient programs to treat drug and alcohol dependence are customized to help patients achieve their personal best. Our program offerings include:
Partial hospitalization
Group therapy
VIPER (Valor with Integrity Program for Emergency Responders) is our drug and alcohol treatment program for first responders, such as law enforcement/police, firefighters, EMTs and combat veterans.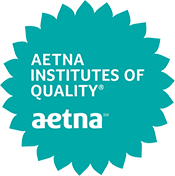 Designated an Aetna Institute of Quality®
We have been designated an Aetna Institute of Quality® for Behavioral Health — Substance Abuse. Aetna makes information about the quality and cost of health care services available to its members to help them make informed decisions about their health care needs. In line with this goal, Aetna recognizes facilities in its network that offer specialized clinical services for certain health conditions. Facilities are selected for exemplifying: excellence in care, commitment to continuous improvement, meeting certain standards of quality and cost efficiency.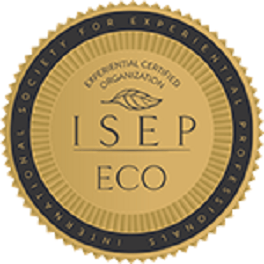 Designated an Experiential Certified Organization
Mirmont's trauma services have been certified by the International Society for Experiential Professionals. An Experiential Certified Organization is any organization that has displayed a desire to incorporate experiential methodology into the work that they do. This is done through polices, culture, training, and practice. This recognition certifies that:
51% of all employees have completed training in trauma-informed care and experiential 101
75% of leadership have completed 10 hours in experiential training
75% of frontline workers maintain active an ISEP credential.
A focus on mindfulness for drug and alcohol recovery
Mindfulness can be a powerful tool for transformation. That's why we include mindfulness-based stress reduction (MBSR) as an integral part of our treatment program. Mindfulness is simply taking the concept of living one day at a time down to living one moment at a time. As part of treatment, patients learn to stay in the present moment and relate to whatever is happening in life purposefully and directly, without judgment. Through the practice of mindfulness, patients become more aware, which helps them to work through whatever issues are contributing to addiction.
The practice of yoga is one tool to help patients become more mindful. By staying focused on the breath in yoga, patients in recovery at Mirmont experience a connection to the present moment, while becoming grounded in the physical body. Yoga also helps to strengthen muscles, aid in the functioning of a healthy nervous system, and relieve chronic physical, psychological and emotional pain.