At Mirmont Treatment Center we've been providing alcohol and drug addiction treatment for patients throughout the Philadelphia region since 1985. We serve patients on an inpatient as well as outpatient basis. We also provide dual diagnosis treatment for people who are living with mental health disorders as well as the disease of addiction.
Trauma treatment for people with drug and alcohol addiction
We understand that many people who struggle with drug and alcohol abuse have experienced severe trauma and have been deeply wounded by experiences of the past. At Mirmont Treatment Center all of our staff members are trauma-informed with extensive training and experience in working with patients who have had trauma in their lives. Our trauma treatment allows patients to process trauma in a safe and therapeutic way that doesn't require reliving past painful events.
Holistic addiction treatment to relieve stress, anxiety and pain
What makes the Mirmont Treatment Center recovery experience so exceptional is that we build on the 12-step model of recovery with holistic addiction treatment that can help calm the mind and body, relieving stress and pain and giving our patients tools and techniques they can use for the rest of their lives to support a healthy lifestyle. Some of the holistic addiction treatments we use include mindfulness-based stress reduction (MBSR), acupuncture for detox, yoga, meditation, supervised exercise and nutrition counseling.
Through our nationally acclaimed Valor with Integrity Program for Emergency Responders (V.I.P.E.R.), we also serve first responders, providing drug and alcohol treatment and trauma treatment for law enforcement officers, firefighters, EMTs and combat veterans.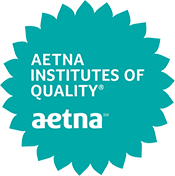 Designated an Aetna Institute of Quality®
We have been designated an Aetna Institute of Quality® for Behavioral Health — Substance Abuse. Aetna makes information about the quality and cost of health care services available to its members to help them make informed decisions about their health care needs. In line with this goal, Aetna recognizes facilities in its network that offer specialized clinical services for certain health conditions. Facilities are selected for exemplifying: excellence in care, commitment to continuous improvement, meeting certain standards of quality and cost efficiency.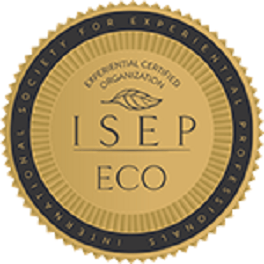 Designated an Experiential Certified Organization
Mirmont's trauma services have been certified by the International Society for Experiential Professionals. An Experiential Certified Organization is any organization that has displayed a desire to incorporate experiential methodology into the work that they do. This is done through polices, culture, training, and practice. This recognition certifies that:
51% of all employees have completed training in trauma-informed care and experiential 101
75% of leadership have completed 10 hours in experiential training
75% of frontline workers maintain active an ISEP credential
Get help now