Highly competent care for LGBTQ patients—from childhood through senior years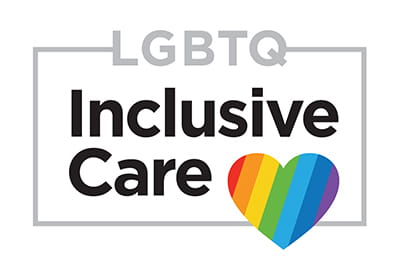 At Main Line Health we are aware of the health care disparities that many in the lesbian, gay, bisexual, transgender and queer/questioning (LGBTQ) community face. You shouldn't have to face discrimination or feel the need to educate your own health care provider when it comes to getting the health and medical support services that you need.
Make the most out of this holiday season and feel safe. Read the Main Line Health LGBTQ Holiday Survival Guide
In our culture of diversity, respect and inclusion, Main Line Health provides a safe environment where LGBTQ patients, families and visitors can expect inclusive care from a welcoming health system at our locations throughout the suburbs of Philadelphia.
We create this culture of caring by:
Requiring physicians and staff members to complete LGBTQ training and education – Our team of LGBTQ Inclusive Care providers is familiar with LGBTQ terminology and epidemiology as well as issues of confidentiality with minors and the importance of privacy for all.
Making available LGBTQ-friendly info in waiting areas – By having access to reading materials and health information that speaks to your reality, you can feel comfortable in our offices and waiting rooms.
Providing gender-neutral and gender-specific restrooms – While we continue to expand availability of gender-neutral bathrooms across the system, we encourage you to use the restroom that aligns with your expression.
Having in place nondiscriminatory policies – Our policies specifically address sexual orientation, gender identity and expression, and Main Line Health is committed to on-going education so that these policies are firmly upheld by all in our organization.
Above all, we want you to know that you are welcome here and that our staff members are able to provide you with the care you need and the respect you deserve.
In addition to considering the needs of LGBT people in programs designed to improve the health of entire communities, there is also a need for culturally competent medical care and prevention services that are specific to this population. Social inequality is often associated with poorer health status, and sexual orientation has been associated with multiple health threats. – Centers for Disease Control
Primary and preventative care services for LGBTQ patients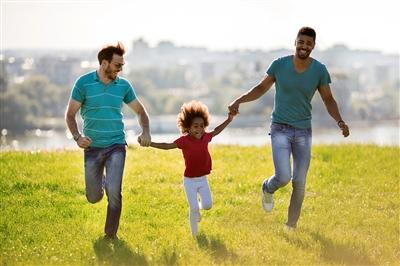 For our lesbian, gay, bisexual, transgender and queer/questioning patients—from children to adolescents to seasoned adults—we currently provide primary and preventative care services at our LGBTQ Inclusive Care locations in Bryn Mawr, Media, Paoli and Wynnewood, with additional providers at many of our other locations outside of Philadelphia. These services include:
Regular check-ups, immunizations and screenings to help you maintain good health
Diagnosis and treatment of common medical problems as well as serious illness
Hepatitis A and B vaccination assessment for those who may have increased risk for hepatitis
Human papillomavirus (HPV) vaccination assessment for those who may be at increased risk for HPV
Additional services we offer that are LGBTQ-focused include:
Sexually transmitted infection testing, diagnosis, treatment and management

HIV prevention (PrEP and PEP), testing and treatment

Treatment for sexual dysfunction
Referral to LGBTQ-competent reproductive and family-building services
Comprehensive medical and surgical gender-affirming services for children (including puberty suppression), adolescents and adults
The clinicians on this page are providers who have undergone additional training to understand the unique needs of the LGBTQ community and to provide highly competent care. As we continue to expand on diversity, respect and inclusion throughout the Main Line Health system, this list will continue to grow.
Transgender children should be supported, nurtured and cared for, whether in their homes, in their schools or through policies enacted at the state and federal levels. – American Academy of Pediatrics
Striving to improve LGBTQ health and wellness services at Main Line Health
We know there is more work to be done to provide optimal care for our LGBTQ patients and families. This work has already begun with a mandatory two-day, diversity, respect and inclusion training of all leaders throughout our organization. We recognize the need for better LGBTQ services and other improvements, such as patient documentation and electronic health records. We have already begun our transition to a new electronic medical record system that allows us to be more welcoming, by including ways for you to identify your orientation, identity and pronouns.
We work very hard to get LGBTQ care right, the first time. We know sometimes that does not happen and we want to hear from you about your experiences. We welcome feedback when we get it right and also when we have room to improve. We assure you that we are listening and making changes when you use your voice. 
If you have questions or feedback and would like to leave a secure and confidential message, please call 484.337.LGBT (5428) or email [email protected].