At Main Line Health King of Prussia, opening March 2020, you'll find expert physicians and a vast offering of specialties right in your community. A highlight of our health center will be the Women's Specialty Center. Our Women's Specialty Center, in collaboration with Axia Women's Health, will focus on the distinct preventive, diagnostic and treatment needs of women. It will address women's physical, emotional and wellness needs in a coordinated manner within a warm, healing environment. Services at Main Line Health King of Prussia include:
Primary care, open seven days a week
Autoimmune health
Breast health
Digestive care
Emotional wellness
Endocrinology
Genetic risk
Gynecological care
Headache care
Heart care
Imaging and lab services
Maternity care
Occupational therapy
Pelvic floor health
Physical therapy
Reproductive medicine
Speech therapy
Surgical consultation
Vein care
Weight and wellness
Amenities
Café
Rooftop farm
Demonstration kitchen
Interactive classes
Specialized retail store
Free, onsite garage parking
Services subject to change.
Contribute your story to the "Fabric of the Community"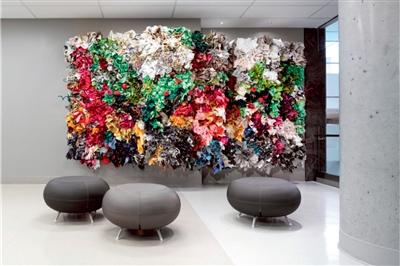 When Main Line Health King of Prussia opens this March, the Women's Specialty Center will feature a beautiful art installation of fabrics arranged in a floral display. Our goal is to create this artwork using pieces of fabric contributed by community members. Whether it's a toddler's outgrown T-shirt or a piece of your prom dress, we'll be collecting all kinds of fabric donations—and the personal stories that go with them. Help us collect fabric pieces, roughly the size of a scarf that will be used to create this art piece. Any clean fabric is welcome.If you wish to share the story behind your donation, please include this art project form (PDF) with your fabric in a bag. With your permission, a portion of your story may be shared via an interactive display. Drop off boxes can be found at these locations (PDF) from Monday, January 6, 2020 until Friday, January 31, 2020.