Sharing sexual orientation and identity helps improve care you receive
While you may or may not be ready to share your sexual orientation or gender identity with family and friends, there are important reasons why you should share this information with your health care provider. Although many issues can be addressed without sharing yourself fully, there are some situations when it is important for your provider to know that you are gay/lesbian/transgender/queer or questioning (LGBTQ). Here are just a few examples of how knowing about your orientation or gender identity may help your provider serve you better.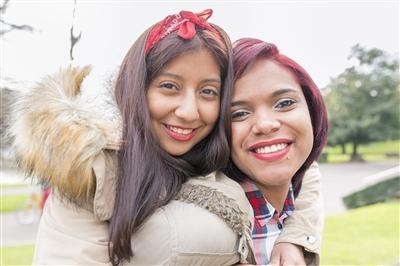 If your provider knows your sexual orientation and gender identity, they can:
Include your partner or spouse in discussions, especially if you are hospitalized
Provide safer-sex education that pertains to you as an individual
Counsel you about unique issues for LGBTQ people, such as adoption, artificial insemination, and parenting
Stop asking you about birth control if not relevant to you
Knowing more about you, your provider can also:
Have the chance to dispel myths (e.g., "lesbians can't get sexually transmitted diseases")
Discuss health-related issues that may be more common in those who are LGBTQ
Discuss health-related legal issues that affect LGBTQ couples
Build rapport with you for a long-term and honest provider-patient relationship
The more you share of yourself, the more we can take care of you.
Ways to tell your provider about your sexual orientation and identity
One way to begin the conversation is to supply the information on your patient profile form. There is usually a section for social information. You may also wish to:
Tell your provider during the history-taking part of your visit.
Mention your orientation or gender identity when being asked about sexual activity, condoms, birth control, and safer sex.
Bring it up when the provider asks if you have any other concerns.
Tell the person about a partner or spouse when asked about your marital status and family.
If you don't think your provider has provided you with an opportunity, it is okay to tell the person that you have something to talk about.
Struggling through this awkward period with your provider is important because through a long-term relationship built on trust and honesty, your primary care provider can help you to maintain your best physical and mental health. Although your sexual orientation and gender identity are just a part of who you are, the specific issues you deal with may be quite significant at times.
Other concerns you might have about talking to your provider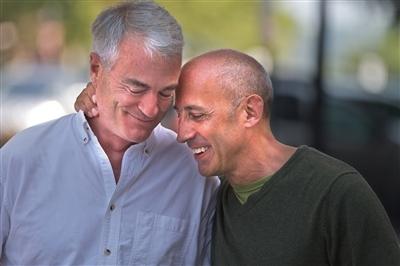 Confidentiality is always a top priority at Main Line Health. There are laws and our own specific policies in place to protect your privacy. You can talk about such issues with your care provider or office manager at any time.
Some patients may wonder about their orientation or gender identity. You don't need to be sure of yourself before you talk about these things with your provider. Although you may not identify with a specific term or be certain about your own feelings and whom you choose to be intimate with, it is important and appropriate for you to share these aspects of yourself with your health care provider. It's also important to understand that this may change over time. What was true for you in your teens may not be the same for you in your later years. A trusted provider can respond to your questions with support and information that may help a great deal.
Many patients are also concerned about coming out to their providers for fear of a negative response. If you don't feel comfortable talking with your provider about it, or after you do tell, the person doesn't respond the way you would have hoped, you should think about getting a new provider. It is important that you are able to openly discuss subjects of importance to you, including your well-being as well as your orientation and gender identity, with those who provide your health care. If one provider cannot meet your needs, there are others who will.
If you have questions or feedback and would like to leave a secure and confidential message, please call 484.337.LGBT (5428) or email

[email protected]

.