Mindfulness for drug and alcohol recovery a proven and effective treatment method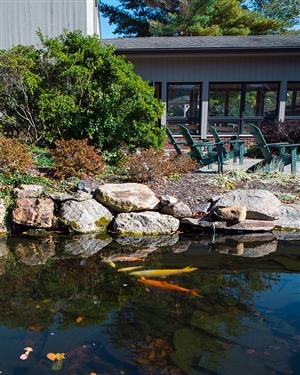 Mindfulness for drug and alcohol recovery can be a powerful tool for transformation. That's why at Mirmont Treatment Center just outside of Philadelphia, mindfulness-based stress reduction (MBSR) is an integral part of drug and alcohol treatment. Mindfulness is simply taking the concept of living one day at a time down to living one moment at a time. As part of treatment, patients learn to stay in the present moment and relate to whatever is happening in life purposefully and directly, without judgment. Through the practice of mindfulness, patients become more aware, which helps them to work through whatever issues are contributing to addiction.
Talk to us - click to call 1.888.CARE.898 (227.3898)
Not ready to make the call? Contact us online.
The practice of yoga is one tool we teach to help patients become more mindful. By staying focused on the breath in yoga, patients in recovery at Mirmont experience a connection to the present moment, while becoming grounded in the physical body. Yoga also helps to strengthen muscles, aid in the functioning of a healthy nervous system, and relieve chronic physical, psychological and emotional pain. In fact, holistic pain management is an integral aspect of recovery at Mirmont Treatment Center for patients who live with chronic pain and are seeking healthy new ways to manage pain without medication.