Main Line Health is located along Pennsylvania's "Main Line," a suburban corridor of thriving communities extending northwest from Philadelphia for approximately 25 miles. Just a quick drive or train ride into the heart of the city, the Main Line is a collection of some of the most beautiful suburbs in the country, with tree-lined streets, stone colonial homes, parks, affordable housing, some of the best school systems in the state, convenient shopping, a variety of restaurants, and an outstanding quality of life in a top-tier community.
Our proximity to the sixth most populous city in the nation opens up a world of activities. Philadelphia boasts a vibrant arts and culture scene, world-class restaurants, an exciting nightlife, an extensive park system, seven major-league sports teams, the nation's "most historic square mile," two beautiful rivers with year-round waterfront activities, charming neighborhoods, cutting-edge festivals, friendly and diverse people, and so much more.
In addition, New York City and Baltimore are both near enough for day trips, and the Pocono Mountains and New Jersey, Delaware and Maryland beaches all offer weekend getaways.
The highlights
Science museums | Art museums | Other museums | Historical sites | Theater and film | Music and dance | Recreational parks and zoos | Sports | Food and cultural markets
Below are just some of the highlights of what Philadelphia and the Main Line have to offer for our residents and their families.
Science museums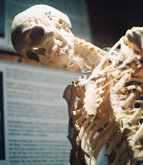 Academy of Natural Sciences, Philadelphia
Exhibitions and activities centering on the environment and its diverse natural species
Franklin Institute, Philadelphia
Hands-on science and technology learning, plus a planetarium, IMAX theater and 3D theater
Mütter Museum, College of Physicians of Philadelphia
"Disturbingly informative" collection of human medical anomalies, anatomical models, medical instruments and more
Art museums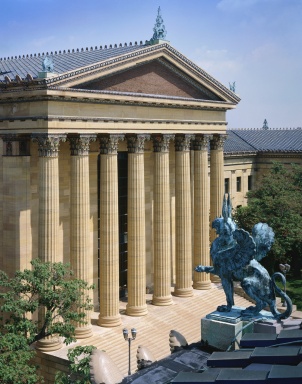 Barnes Foundation, Philadelphia
Impressionist, postimpressionist and early modern paintings, as well as African sculpture
Brandywine River Museum, Chadds Ford
Home to an unparalleled collection of works by three generations of Wyeths
Pennsylvania Academy of Fine Arts (PAFA) Museum, Philadelphia
19th- and 20th-century American paintings, sculptures and works on paper
Philadelphia Museum of Art
One of the largest art museums in the U.S., with more than 225,000 objects spanning the creative achievements of the Western world since the first century A.D. and Asia since the third millennium B.C.
Rodin Museum, Philadelphia
The largest collection of Auguste Rodin's works outside Paris
Other museums of interest
African American Museum of Philadelphia
Exhibitions and programs about the achievements and aspirations of African Americans, from pre-colonial times to the current day
Please Touch Museum, Philadelphia
A hands-on play museum for children ages one to seven
Historical sites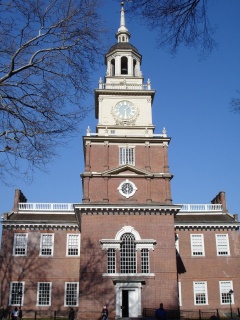 Gettysburg National Military Park
Site of the Battle of Gettysburg, turning point of the Civil War
Eastern State Penitentiary Historic Site, Philadelphia
A haunting and massive structure that was once the most famous and expensive prison in the world
Historic Houses of Fairmount Park, Philadelphia
18th- and early 19th-century historic houses within Philadelphia's Fairmount Park
Independence National Historical Park, Philadelphia
America's most historic square mile, including the Liberty Bell and Independence Hall
Valley Forge National Historical Park, King of Prussia
Historic Revolutionary War site
Theater and film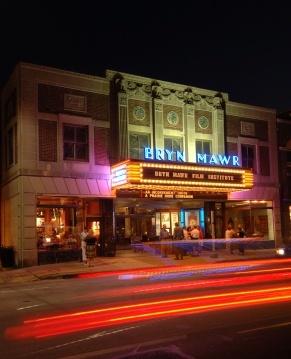 Bryn Mawr Film Institute
Historic theater showing the best in art house, independent, international and documentary cinema
Forrest Theatre
Philadelphia's premier Broadway theater
Live Arts Festival and Philly Fringe
Two concurrent 16-day festivals in September for the performing arts
Merriam Theater
Broadway touring shows in Philadelphia's Center City
Prince Music Theater
Philadelphia musical theater at its best
Walnut Street Theatre
America's oldest theatre
Wilma Theater
Philadelphia's premier venue for original works and innovative productions
Music and dance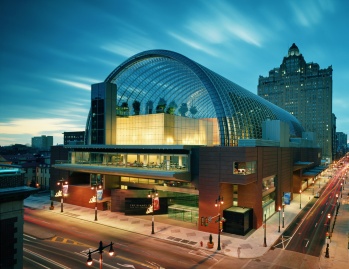 Academy of Music
Home to the Philadelphia Ballet and the Philadelphia Opera Company
Kimmel Center for the Performing Arts
Home of the Philadelphia Orchestra, Peter Nero and the Philly Pops and Philadanco
Live Arts Festival and Philly Fringe
Two concurrent 16-day festivals in September for the performing arts
Mann Center for the Performing Arts
Outdoor concerts in Philadelphia's Fairmount Park
Penn's Landing on the Delaware River, Philadelphia
Weekend waterfront music festivals throughout the summer
Tin Angel, Philadelphia
Acoustic and other "unplugged" entertainment in an intimate café-style setting
Trocadero Theatre, Philadelphia
The historic Trocadero Theatre, featuring the best in modern music
Twilight Concerts at the Bryn Mawr Gazebo
Music right in the neighborhood, featuring local and national acts
World Cafe Live, Philadelphia
Rock, blues and folk
Recreational parks and zoos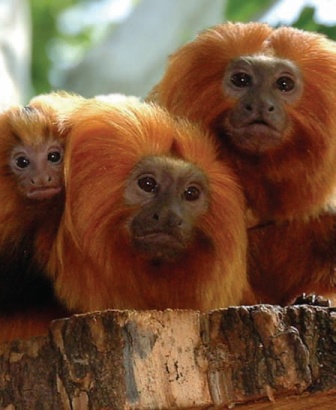 Elmwood Park Zoo, Norristown
A community zoo dedicated to habitat conservation
Fairmount Park
Philadelphia's main park system, encompassing 9,200 acres and 63 neighborhood and regional parks, featuring Fairmount Water Works, Azalea Garden and other gardens, Smith Memorial Playhouse and Playground and more
Philadelphia Zoo
America's first zoo and Philadelphia's leading family attraction
Ridley Creek State Park, Media
Hiking, biking, fishing, horseback riding and more
Schuylkill River Heritage Area
Recreational and cultural activities along the "Revolutionary River"
Valley Forge National Historical Park
Hiking, biking, fishing, nature walks and more
Sports
Citizens Bank Park
Home of the Philadelphia Phillies
Lincoln Financial Field
Home of the Philadelphia Eagles

Wells Fargo Center
Home to the Philadelphia Flyers, the 76ers and NCAA basketball
Food and cultural markets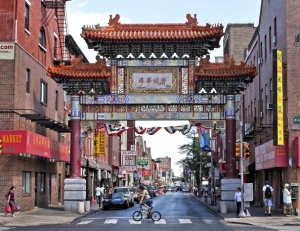 Bryn Mawr Farmer's Market
Every Saturday, from late spring through mid-November
Chinatown, Philadelphia
Chinese and other Asian restaurants, specialty food markets, gift shops and more
Italian Market, South Philadelphia
One of the oldest open-air markets in the country
Reading Terminal Market, Philadelphia
A mecca for foodies
For more information
For more about the region, visit these sites: