Creating a culture of respect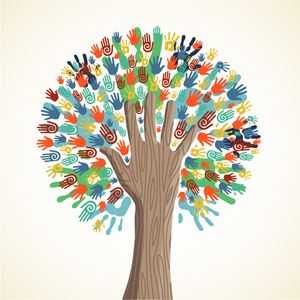 In January of 2013, we announced the launch of our Diversity, Respect, Equity and Inclusion initiative at Main Line Health. Just as Safety is one of our non-negotiable standards, this initiative creates the foundation for fostering a Culture of Respect where every patient, employee and visitor at Main Line Health feels valued. Main Line Health's Diversity, Respect, Equity and Inclusion Initiative celebrates our differences and our similarities. Ultimately we want everyone to feel respected for who they are.
To demonstrate our commitment to developing a Culture of Respect, we have made Diversity and Inclusion one of Main Line Health's core values that already includes Patient Safety, Compassion, Participation, Innovation, Excellence, Integrity and Communication. Together, these values guide us in providing a superior health care experience and improving the quality of life in our communities.
Creating a Culture of Respect requires mutual participation from every one of us every day. This requires fostering an environment of awareness and sensitivity in order to eradicate insensitive or inappropriate language, gestures or actions.
Our commitment to recruiting and retaining a diverse workforce
At Main Line Health, we recognize that people are the most important resources in our organization. We believe in fostering a working environment of collaboration, participation and respect. A cornerstone of that belief is a commitment to attracting talented, dedicated individuals from a broad cross-section of backgrounds, experiences and walks-of-life; all working together for a common purpose.
The dedicated and diverse workforce who make up Main Line Health are committed to creating a culture that welcomes and embraces the diverse backgrounds and traditions of our employees and the patients we serve. We know that the differences and similarities of our workforce at Main Line Health enrich the patient experience and distinguish us as a high performing organization.
Explore career opportunities at Main Line Health
Goals of the Main Line Health Diversity Committee
Increase diversity in management, board and professional positions
Eliminate disparities in care
Educate staff on cultural competencies
Integrate diversity into all elements of strategic plan
Strengthen community and vendor relations