To better serve the unique religious, cultural and familial needs of the community, Lankenau Medical Center, part of Main Line Health, provides a number of services and healing environments that support patients who request a certain kind of care.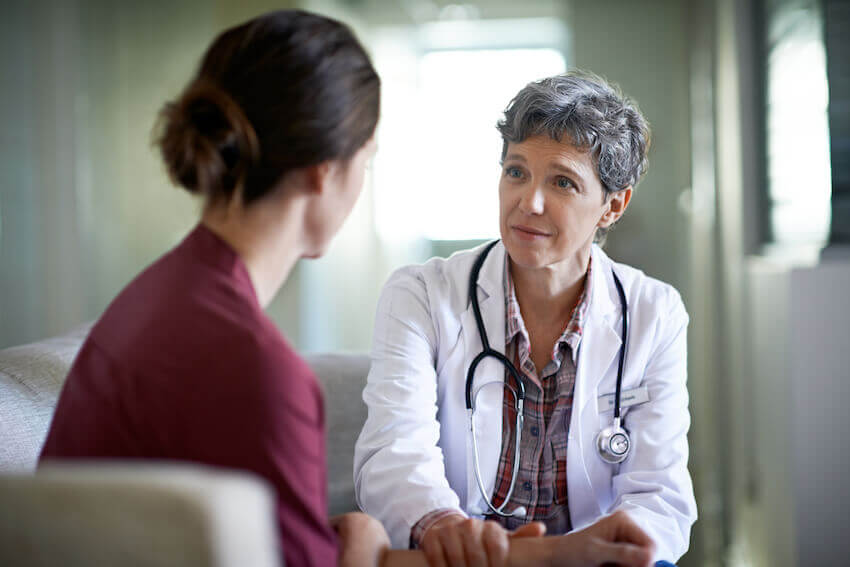 Bloodless medicine and surgery program at Lankenau Medical Center
We provide education and recommendations for medical and surgical management without blood transfusions. Anyone who chooses not to receive blood transfusions may participate in the program. We will explain the program, share next steps, and answer any questions you have.
What alternatives to blood may bloodless medicine and surgery patients accept?
We will review blood fractions and help you complete the Bloodless Program Medical Directive to share with your doctor.
Examples of blood-derived products that may be acceptable:
Cryoprecipitate
Albumin (erythropoietin)
Immune globulins (Rhogam)
Clotting factors (Fibrinogen)
Prothrombin complex concentrate
Fibrin sealant (Baxter Tisseel, Tachosil, Floseal, Artiss)
Hemostatic agents (Gelfoam, Surgi-Flo)
Purified hemoglobin-based oxygen carriers (Sanguinate, Hemopure)
White cell fractions (Interleukin, Interferons)
The Bloodless Medicine and Surgery Program is founded on extensive research, evidence-based practice, and successful outcomes over many years and specialties, enabling us to provide the best health care to meet your immediate and long-term needs.
To learn more about the Bloodless Medicine and Surgery Program at Lankenau Medical Center, call 484.476.7451.
The Shabbat Suite at Lankenau Medical Center
When you need to be in the hospital, it's comforting to know that a premier medical center in your region offers a peaceful space for families to observe Shabbat and holidays.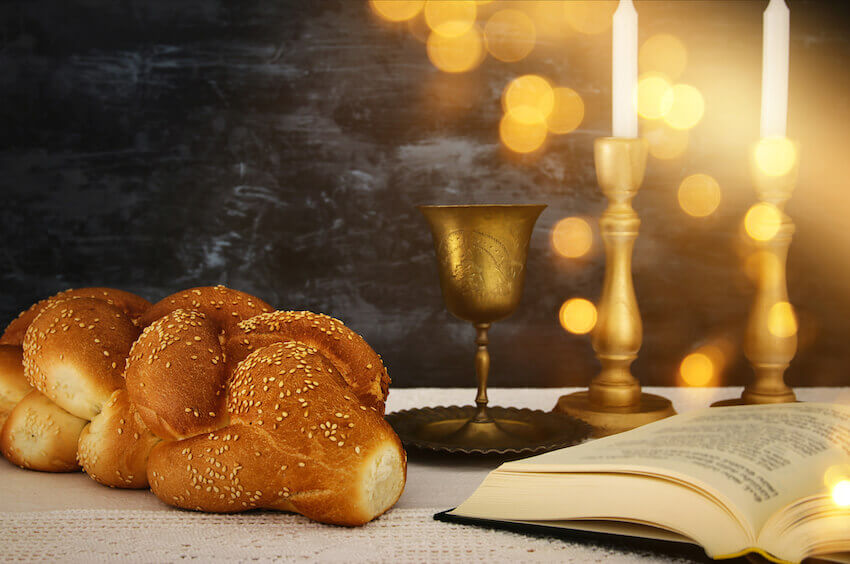 At Lankenau Medical Center, we specialize in providing the most advanced care. We also understand the importance of helping patients and families through their physical, emotional and spiritual journeys.
Our comfortable and convenient Shabbat Suite features:
Two private bedrooms, each with two beds and a private bathroom with shower*
24/7 private kitchen and stocked pantry
Spacious lounge and private space for minyan
*Sleeping facilities available only during Shabbat and holidays
At Lankenau Medical Center, we look forward to helping ensure a comfortable Shabbat environment. To learn more or to visit the Shabbat Suite, call 484.476.2020.
The Barbara Brodsky Suites – a distinctive option in private accommodations
The Barbara Brodsky Suites provide a spacious environment for your well-being and comfort equipped with the finest in personal amenities and ample room for your guests.
In this refined and intimate atmosphere at Lankenau Medical Center, you'll enjoy:
Senior and junior suites
Dining area with sink and refrigerator stocked with beverages and snacks
Designer living room
Fine linens
Large windows with motorized shades
Comfortable sleeper sofa for visitors
Business center with workspace and computer
60" flat screen TV
Large wardrobe with lock
Daily newspaper delivery
Bathing, lounging, relaxation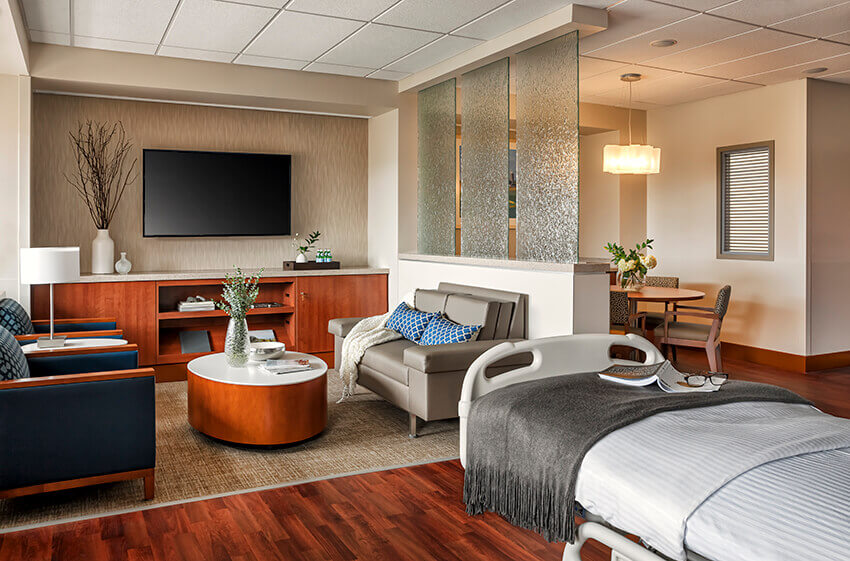 Fogless makeup mirror and grand vanity
Heated reclining massage chair
En suite bathroom
Deluxe toiletries
Ultra-soft socks, pajamas and robe
Wholesome food and beverages
Gourmet meals
Afternoon tea service
Personal assistance
Concierge services
Valet parking
À la carte transportation, salon and notary services
And enjoy meeting guests in the Brodsky reception area, which features an electric fireplace, TV and refreshments.
Junior suites: $400/night
Senior suites: $500/night
To hold a room for you or a loved one, contact our patient guest relations representative at 484.476.6180 or

[email protected]

.