No woman wants to be called back after having a mammogram, but when there's a suspicious finding additional imaging may be needed—usually an ultrasound or other mammography images. If this imaging also shows a suspicious finding, a biopsy is typically recommended, and a breast cancer nurse navigator or nurse connects with the patient. As a rule, patients with an abnormal diagnostic mammogram or a new breast lump are seen by a breast surgical specialist promptly to determine the optimal biopsy approach.
"This process can produce a lot of anxiety for patients," says Tara Sweeney, lead breast cancer nurse navigator for Main Line Health. "We're here to provide education and support. We tell people what to expect with the biopsy and set them up to meet with a breast surgeon. If they do have breast cancer, we'll stay with them throughout their treatment."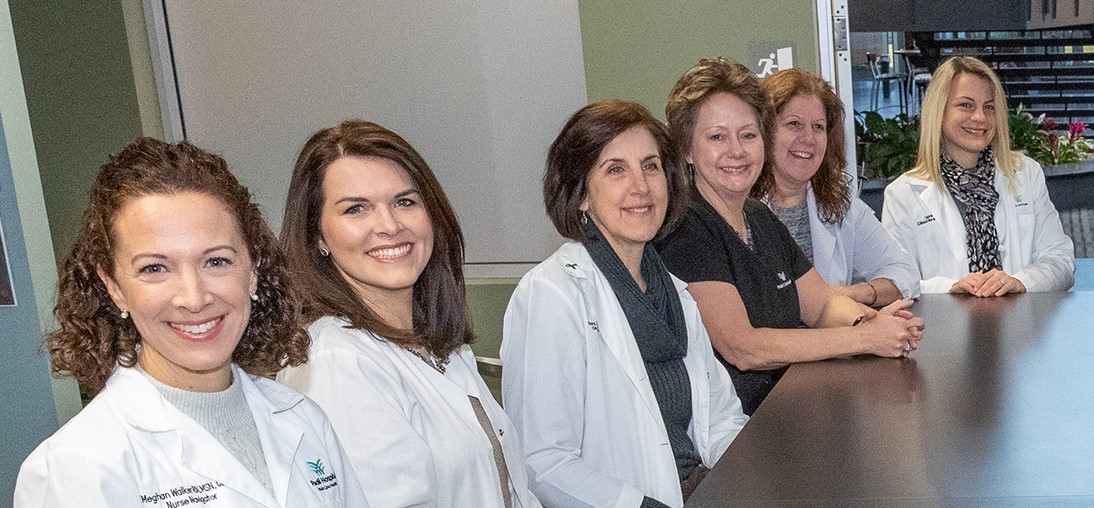 What is a breast cancer nurse navigator?
Breast cancer nurse navigators provide individualized guidance and support to patients, families and caregivers throughout treatment—from breast cancer diagnosis throughout survivorship. A nurse navigator is a registered nurse who acts as a liaison between patients and their health care providers.
"Cancer is a complex disease, and many people may be involved with a patient's care," says Bruce. "It can be overwhelming to a family. We help coordinate care, assist with appointments and explain testing and treatments. We help connect families with genetic counselors. We help patients find community resources, and work closely with oncology social workers. We also connect patients with integrative care such as reiki and acupuncture. Patients should never feel they are walking this path alone—we're by their side throughout."
Nurse navigators further play a significant role in developing survivorship plans for patients. Survivorship focuses on the health and well-being of a person with cancer during and after treatment (from the time of diagnosis) and includes education around cancer screening and connection to community resources.
Patients who receive survivorship care:
Gain a better understanding of how to monitor for signs of recurrence.
Identify signs of treatment effects.
Collaborate with their health care providers to prevent disease.
Report less stress.
Experience improvement in their quality of life.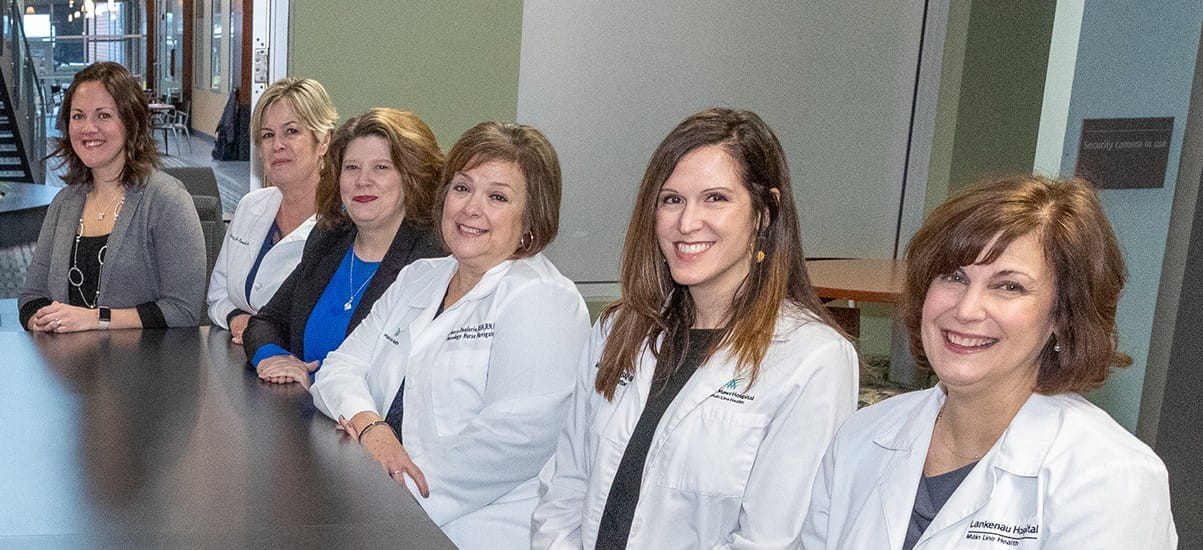 "Supporting mental, physical, social and emotional health is an integral part in overall wellness. Our survivorship program offers educational seminars, support groups for patients and caregivers, nutrition seminars and a lecture series called Thriving During and After Cancer Treatment. Feeling supported and connected can play an important role in a patient's well-being," Bruce adds.
The Main Line Health Breast Cancer Program offers advanced treatment for breast cancer along with coordinated, compassionate care every step of the way.
Next steps:
Learn more about the Main Line Health Breast Cancer Program
Learn about support groups for breast cancer survivors