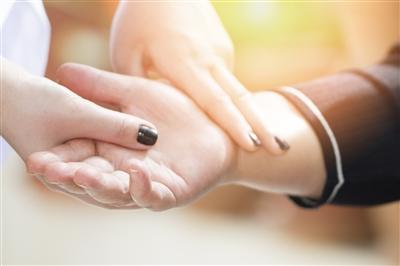 In the midst of America's opioid crisis, there's no shortage of information about opioid addiction treatment, recovery and prevention. This information is important—it has the potential to save a life or prevent an opioid dependency or addiction. But it's equally important to be familiar with how you can respond in an emergency situation—when an overdose occurs.
"As opioid deaths rise, there's a need to educate the general public not just about prevention, but about recognizing and responding to the signs and symptoms of a drug overdose. Just like other potentially debilitating or fatal health issues—heart attack or stroke, for example—time can make a big difference in overdose treatment and recovery," says Shawnarose McLaughlin, a nurse at Mirmont Treatment Center, part of Main Line Health.
Recognizing the signs and symptoms of a drug overdose
The symptoms of an overdose will vary depending on the substance, person who has overdosed and the time that's elapsed since they last ingested any substance, but some of the most common signs that someone has overdosed include:
Unconsciousness or awake but unable to speak
Drastic changes to vital signs (a high or low temperature, weakened or rapid pulse, etc.)
A change in skin temperature; cold and sweaty OR warm and dry
Nausea, vomiting, diarrhea or complaints of abdominal pain
A rapid, slow or irregular heartbeat
Constricted or dilated pupils
A general sense of sleepiness, anxiety, confusion or restlessness
Rapid breathing, shortness of breath or shallow breathing
Seizures and hallucinations
"If you notice any of these symptoms, it may be a sign that an overdose is occurring or that it has already occurred, which requires an immediate response," says McLaughlin.
What should I do if I find someone who has overdosed?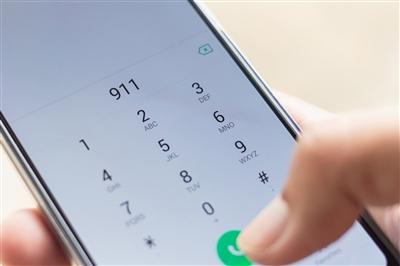 If someone you're with is exhibiting these symptoms, the first thing you should do is call 911. The operator may ask you questions about what type and how much of these substances the person has taken, as well as how long ago, but it's okay if you don't have the answer. Follow the instructions offered by the operator, which may include changing the person's position or administering CPR. In some instances of an overdose, bystanders are afraid to call for emergency help for fear that they or the person who has overdosed may be subject to penalty. In many states, including Pennsylvania, the Good Samaritan 911 law is in effect. This law grants immunity from prosecution to overdose victims and people who call for help in overdose situations. Although the law does not apply to self-reported overdoses, and doesn't guarantee immunity from drug trafficking or firearm offenses, it can provide some reassurance to people who might be hesitant to report an overdose.
No matter what situation you're in, McLaughlin says don't think twice: "Your phone call has the power to save a life."
In addition to calling for emergency help, you may also use Narcan (naloxone) in the event of an overdose. Although Narcan is most often used in the instance of an opioid overdose, it can still be helpful to use if you're uncertain of what a person has taken. Narcan is available without a prescription in most states, and can be a good addition to a first aid or emergency kit.
Preventing overdose in children and seniors
Many people associate overdose with the excessive use of illegal substances or opioids but overdoses also commonly occur among children and older adults who mistakenly ingest prescription or over-the-counter medications. To prevent overdose, keep medications on high shelves or locked cabinets where children can't access them, even by climbing on furniture. Even seemingly "safe" over-the-counter medications can be dangerous when too much is ingested. If you think your child has taken medication or overdosed, call 911 immediately.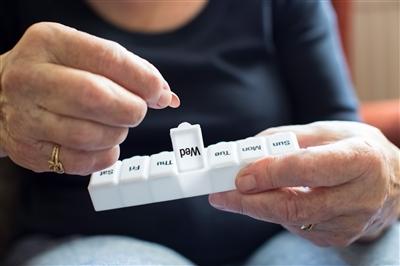 It's not uncommon for older adults to mistakenly take too much of a specific medication, too, if they have limited sight or cognition. To help prevent this (and provide peace of mind for caregivers), use a pill box to distribute the appropriate medication dosage by day and time of day. Some newer versions of pill boxes even include an alarm that will sound or alert a caregiver if more than the allotted dosage is taken.
Learn more about overdose signs, symptoms and recovery
Join us on Wednesday, August 21 for a Facebook Live event about recognizing and recovering from a drug overdose. Mirmont's Pat Brown, LSW, CIP, CAI will discuss the signs and symptoms of an overdose and discuss elements of recovery for people who overdose and their loved ones. We hope you'll join us and submit your questions, too.
To learn more about addiction recovery at Mirmont, call us at 1.888.CARE.898 (227.3898) to schedule a confidential appointment and ask any questions. Or, use our secure online form to email us a question.
Main Line Health serves patients at hospitals and health centers throughout the western suburbs of Philadelphia. To schedule an appointment with a specialist at Main Line Health, call 1.866.CALL.MLH (225.5654) or use our secure online appointment request form.