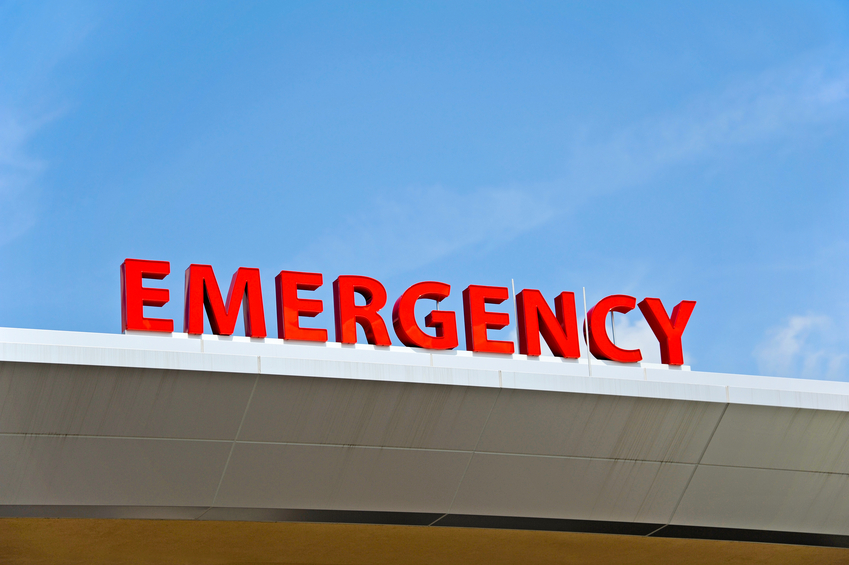 On September 1, 2016, Lankenau Medical Center opened the doors to its fully accredited Level II Trauma Center. This new resource gives patients in the surrounding communities greater access to trauma care, and allows patients to receive quality care closer to family, friends, and other sources of support.
But, unless you or a loved one has required trauma care in the past, you may not be aware of the differences between an emergency department and trauma center—or what exactly makes a hospital a trauma center. Below, Kathleen Martin, MSN, RN, Trauma Program Manager at Lankenau Medical Center, part of Main Line Health, explains.
What's the difference between an emergency department and a trauma center?
Trauma centers are typically accessed through the emergency department, which can lead many visitors and patients to wonder: What's the difference between the two?
It's true that emergency departments can treat a variety of conditions, illnesses, and injuries, including broken bones, severe vomiting and stomach pains, strokes, heart attack, and more. However, for very severe injuries, trauma care is often necessary. These injuries can include—but are not limited to—traumatic car crashes, brain injuries, serious falls, assaults, gunshot or stab wounds, and severe burns. Treating these injuries are outside the scope of traditional hospital emergency departments. The emergency department serves as the entry point for patients, and many patients will then move to the operating room, the intensive care unit, or an inpatient unit.
In cases like these, paramedics are required to assess the severity of a patient's condition and determine whether a hospital emergency department or a trauma center is the best place to go for care. Although it is not the patient's decision whether or not to be taken to a trauma center, you should still know where your nearest trauma center is should you ever need to locate one in an emergency.
In addition to treating different injuries, trauma centers also offer an expanded staff. Hospitals with accredited trauma centers—like Lankenau—offer a fast response and centralized services with 24-hour access to a team of doctors and surgeons who specialize in the care of critically injured patients. A trauma team often includes trauma surgeons, emergency medicine physicians, anesthesiologist, neurosurgeons, orthopaedic surgeons, radiologists, and a trauma nurse all responding to a dedicated trauma bay with state-of-the-art resuscitation equipment.
Trauma patients are also given priority handling to diagnostic tests such as cat scans and ultrasounds, and rapid receipt of blood products.
What constitutes becoming a Level II Trauma Center?
Pennsylvania offers four levels of trauma care: Level I, Level II, Level III, and Level IV. A Level I Trauma Center has all of the resources necessary to care for trauma patients, but also provides trauma research, offers a surgical residency program, and has an annual volume of 600 trauma patients per year.
A Level II Trauma Center, like the Trauma Center at Lankenau Medical Center, offers the same clinical and support resources as a Level I Trauma Center, but is not required to have trauma research or surgical residency program. A Level II Trauma Center is also only required to have an annual volume of 350 patients per year.
How many trauma centers does Main Line Health have?
The Trauma Center at Lankenau Medical Center is the second trauma center in the Main Line Health System. Paoli Hospital opened as a Level II Trauma Center on October 1, 2010, and remains the only trauma center in Chester County.
For the residents of Philadelphia's western suburbs, the trauma centers at Lankenau Medical Center and Paoli Hospital are working together, in partnership with the EMS community, to greatly increase the possibility of receiving lifesaving treatment within the Golden Hour—the first 60 minutes in which a trauma victim has the best chance of survival.
Visit our website for more information about Main Line Health trauma services or Lankenau's recent Trauma Center accreditation.