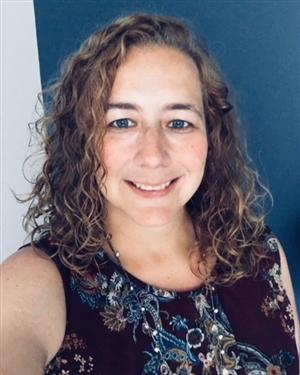 Since undergoing bariatric surgery in March 2018, Dawn Kessler has lost more than 100 pounds. She can enjoy the 'little things' like riding a roller coaster with her kids or going to a restaurant and not worrying about whether or not she will fit comfortably in the booth. Overall, Kessler couldn't be happier with her decision.
Still, she admits it took her some time to get here.
Kessler first considered bariatric surgery in 2015, when she was in her early forties and she and her husband had just welcomed their third child. A busy mother trying to balance her personal and professional life, she admits that it was hard to manage her weight.
Frustrated and fed up with her lack of success, she made an appointment with her primary care doctor, Eric Mankin, MD, who detailed several options for successful weight loss. Kessler was intrigued by the idea of bariatric surgery, a surgical procedure intended to ensure long-term weight loss. She made an appointment with Richard Ing, MD, bariatric surgeon and medical director of the Bariatric Program at Bryn Mawr Hospital, part of Main Line Health.
"My consultation with Dr. Ing went well but, after talking to him, I realized that I wasn't ready yet," she says of her 2015 appointment. "Bariatric surgery is a big decision to make. It's not just surgery, it's a lifestyle change and you really have to be prepared for it."
Kessler knew she wasn't mentally or physically ready for bariatric surgery. She continued trying to lose weight on her own until, in 2017, she decided she was finally ready to make a change for herself and her family. "I realized that I wanted to make a permanent change to ensure that I was around for my kids and that I could keep up and enjoy the little things in life with them."
During her annual physical with Dr. Mankin, Kessler told him she was ready to make a change. She was impressed by how much he knew about different bariatric surgery techniques and, by the time Kessler left the office, she and Dr. Mankin agreed that the laparoscopic duodenal switch would be the best surgical procedure for her weight loss goals and lifestyle.
During a follow-up appointment with Dr. Ing, he agreed it was the best approach. For Kessler, the agreement between her surgeon and her primary care doctor symbolized what she appreciated about the care at Main Line Health.
"My family has always been a part of Main Line Health. I really like the doctors and how well they know each other and work together," she says.
In March 2018, after a pre-operative prep routine that included eliminating caffeine, carbonated beverages and alcohol from her diet and transitioning to an all-liquid diet, Kessler underwent the lap duodenal switch surgery.
Even though Kessler had made a significant change, she felt prepared and calm thanks to the Bariatric Program team. "Everything they told me was going to happen, did. Everyone on the staff was supportive and available to me in the days and weeks immediately after my surgery, and continues to be as I approach the six-month mark on this journey."
The little things that Kessler strived to do, like visit a restaurant without worrying about seating or riding a roller coaster with her family? She can check those off her list, plus other milestones she hadn't considered.
"I am now out of plus-size clothing, so my shopping options have increased. The first time I was able to say I needed a smaller size, I broke down crying. I love shopping now, and it is such a sense of accomplishment that I've been able to make this change."
Kessler is more active, too. Instead of coming home from an exhausting day at work and sitting on the couch with her family, she is looking for ways to be active, like hiking, swimming and walking at a nearby nature preserve. It's a new feeling for her. "I purposely look for ways to be active, whereas before I was tired and less likely to move."
A source of inspiration for her on her weight loss journey has been other Bariatric Program alumni, who share successes and struggles in a private Facebook group. Kessler says it's encouraging to see others at different stages of their weight loss, and she's found it to be a great resource for helping her lose weight.
While Kessler credits her peers—and herself!—with weight loss success, she says it's a journey she could not have taken without the support of her family and the Main Line Health team. "Dr. Mankin was so supportive of my decision to make a change, and I have so much trust and respect for him and Dr. Ing. Everyone at the Bariatric Program was so friendly, kind and helpful to me. I have recommended the program and surgery to so many others who are struggling. I truly could not have done this without their support."
Learn more about bariatric surgery by registering for an upcoming information session or determining whether you may be a candidate for bariatric surgery.
Main Line Health serves patients at hospitals and health centers throughout the western suburbs of Philadelphia. To schedule an appointment with a specialist at Main Line Health, call 1.866.CALL.MLH (225.5654) or use our secure online appointment request form.