Radnor, PA— Main Line Health today announced that its acute care hospitals have been rated as top national performers in the Centers for Medicare & Medicaid Services' (CMS) latest Overall Hospital Quality Star Ratings, with Lankenau Medical Center, Bryn Mawr Hospital, Paoli Hospital and Riddle Hospital all ranked in the highest tiers.
The overall ratings show how well each hospital performed on average compared to others in the United States. The ratings range from one to five stars. Results are based on data from 2020 and 2021, highlighting Main Line Health's commitment to quality and safety during the pandemic.
Main Line Health acute care hospitals received the following ratings:
Lankenau Medical Center — 5 stars
Bryn Mawr Hospital — 5 stars
Paoli Hospital — 5 stars
Riddle Hospital — 4 stars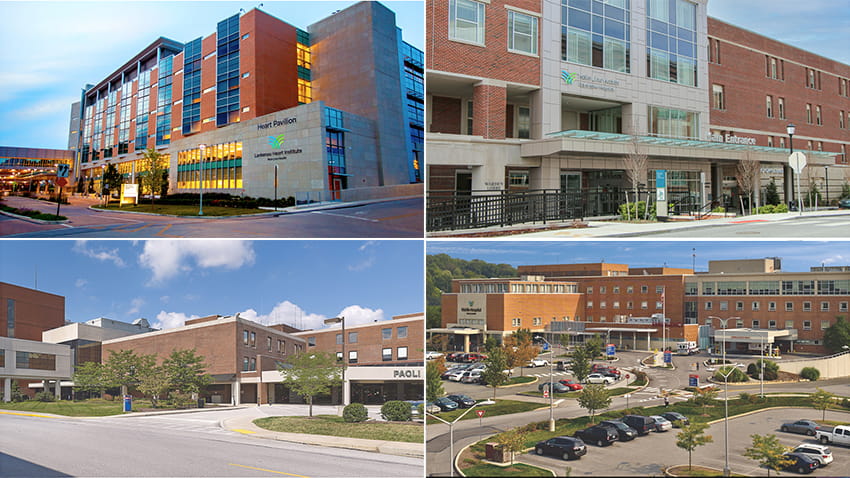 The Overall Hospital Quality Star Ratings summarize data from a variety of measures across five categories—mortality, safety of care, readmission, patient experience, and timely and effective care. Overall, 13.8% of hospitals received 5 stars.
"This is an incredible achievement but is no surprise," said Jack Lynch, FACHE, President and Chief Executive Officer, Main Line Health. "Every day, our employees, medical staff and volunteers go above and beyond to ensure that patients receive the highest quality of care. Achieving excellence in patient safety and patient experience is not just the responsibility of those at the bedside. It involves a collective commitment by every member of our team because we all have a role in making Main Line Health a great place to give and receive care. Congratulations to all of our employees for their dedication to our patients, visitors and staff."
For more information about the ratings, visit the CMS Care Compare site.