Allison H.'s journey from patient to peer role model in the ED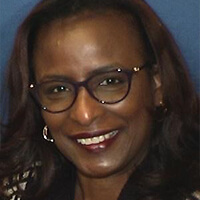 Allison is one of many Main Line Health employees who came and stayed. Starting in 1999 as a staff nurse at Paoli Hospital, she knew she was making a good choice because she'd previously been a patient at Paoli and received excellent care there. She had no doubt it would also be a great place to work, not to mention the hospital was close to home.
Allison remained an RN at Paoli for five years before being transferred to a SWAT RN position at Paoli. In 2009 she transferred to a position as clinical coordinator at Lankenau Medical Associates where she was promoted to manager a few years later. In 2019 she became involved in the Main Line Health population health and equity initiative, which provides additional support to patients with chronic conditions and psychosocial needs. She now works in the emergency department as a nurse navigator, providing intensive care coordination for a sub-cohort of patients to decrease ED utilization.
"Having a mentor and good management makes all the difference," says Allison, specifically citing her own mentors, Chinwe Onyekere, Madelaine Saldivar and Jan Nash. "My managers' encouragement and strong leadership were motivating factors for my advancement and professional development."
"Opportunities don't happen. You create them." – Chris Grosser
Allison holds a Master of Public Health degree, thanks in part to the Main Line Health tuition reimbursement program along with the support of her manager and her own family. "I feel like my career advancement has prepared me to provide superior care for patients and to be a role model to my peers," she adds.
For someone who's looking or just getting started at Main Line Health, Allison's first recommendation is: "Follow your dreams!" And to always do your work to the best of your professional abilities, and finally, "Be sure to celebrate your career milestones."