Why work at Main Line Health?
Beauty of the 'burbs, proximity to the city—for starters
Main Line Health serves the Philadelphia Tri-State area, which includes the Main Line, a collection of some of the most beautiful suburbs in the country, with tree-lined streets, stone colonial homes, parks, affordable housing, the best school systems in the state, convenient shopping, a variety of restaurants, and an outstanding quality of life in a top-tier community. Malvern, Paoli, Exton, Media and Collegeville are just a few of the other outstanding communities that are great places to live within an easy commute to our hospitals.
To work at Main Line Health also means our hospital campuses are just minutes from the city of Philadelphia, with its vibrant, urban offerings, from chic restaurants to shopping and shows, set amidst historic architecture and the nation's first capitol, rich with American history and culture.
Learn more about Main Line Health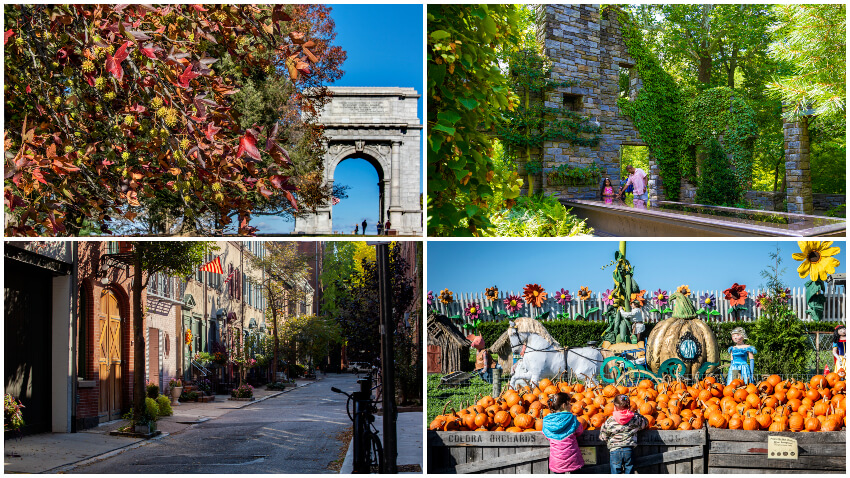 A commitment to quality and patient safety
We have made it our mission to provide patients with a superior patient experience. This translates to the consistent delivery of safe, high-quality clinical care in the absence of preventable harm.
We want our patients to know that we take seriously the importance of monitoring and measuring our safety and quality performance track record. Our Quality Scorecard is our way of providing transparency as to how we are doing when compared to other health care organizations. We are proud to state that in all categories, Main Line Health exceeds the national average and often surpasses the high standards we set for ourselves.
Learn more about quality and safety at Main Line Health
Diversity, respect & inclusion
Like our patients, the Main Line Health family encompasses a wide range of backgrounds and abilities. Just as each of our patients require a personalized care plan, each of our employees, physicians, and volunteers bring distinctive talents to Main Line Health. Yet regardless of our unique design, we all share a singular purpose: to provide superior care.
Main Line Health's Diversity, Respect & Inclusion initiative celebrates our differences and our similarities. Ultimately, we want everyone to feel respected for who they are and for their unique contributions to the workplace.
In light of the recent racial protests and racial injustices brought to greater light, Main Line Health took the lead in announcing the collective commitment of 13 Southeastern Pennsylvania hospitals and health systems to combat racism, inequality and discrimination in all its forms. The partnership will ensure that health care organizations across the region are aligned in fostering a diverse, equitable environment and addressing health care disparities. Read the letter of commitment and view a full list of participating organizations.
LEARN ABOUT MAIN LINE HEALTH'S DIVERSITY, RESPECT AND INCLUSION INITIATIVE
State-of-the-art technologies and practices
Main Line Health is a regional leader in adopting and assimilating the latest technologies and practices in our hospitals. From the daVinci® Robotic Surgical System to PET scanning and digital mammography, our patients have access to the latest developments in diagnosis and treatment. Our internationally recognized medical staff and researchers, along with our nurses  and dedicated clinicians, work together as partners to offer the highest quality care to patients in an environment that receives recognition year after year as a "best place to work" in the Delaware Valley.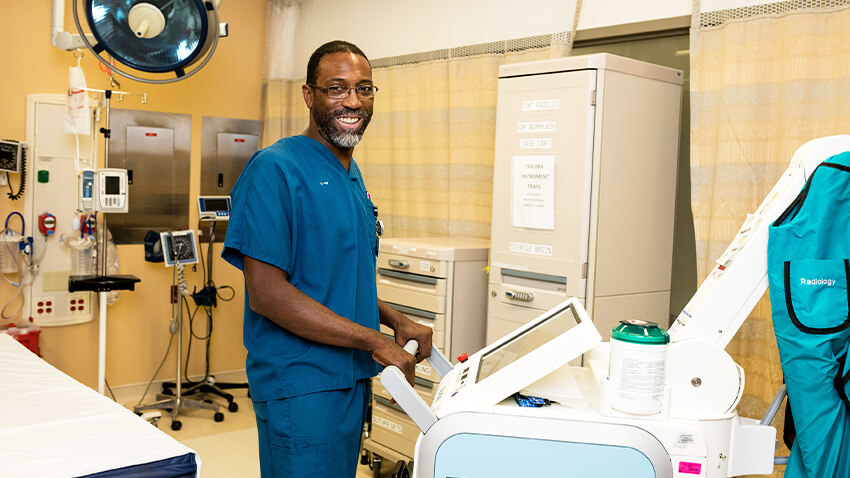 Abundant opportunities for nurses and other health care professionals to work at Main Line Health
Main Line Health offers great opportunities for qualified health personnel seeking competitive salaries in either private practice or direct employment.
Direct employment is available with Main Line Health Hospitals and health centers as well as with Main Line HealthCare (MLHC), a dynamic network of multispecialty physician practices affiliated with Main Line Health. MLHC provides physicians with management support, purchasing power and cost reduction in their practices, allowing them to spend more time on the clinical aspects of medicine while minimizing administrative burdens.
Find a Job at Main Line Health
Commitment to education and research
Main Line Health's Office of Continuing Medical Education (CME) advocates and supports the continuing professional development of our health care professionals with the end goal of optimizing patient care. Our CME programs, which include conferences, lectures, seminars, symposia, grand rounds and more, are designed to meet the life-long learning needs of our physicians. Also refer to: