Forging her own unique path in NICU nursing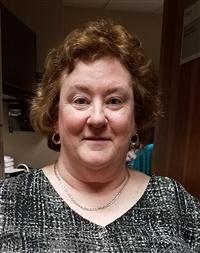 Every day is different for Linda J., a NICU resource nurse at Main Line Health. Her job entails visiting all four NICUs and well-baby nurseries at the health system's four acute care hospitals—Lankenau Medical Center, Bryn Mawr Hospital, Paoli Hospital and Riddle Hospital—acting as a staff nurse for the day and covering sick calls and days off. Although she sometimes misses out on seeing the same patients every day, she looks forward to crossing paths with them and seeing the babies on later visits.
Main Line Health tuition reimbursement for nurses opens new doors
After 30 years with Main Line Health and working in diverse roles, from per diem to system admin for medical records for NICU, Linda enjoys the variety of working with different people every day.
During her tenure at Main Line Health, Linda took advantage of the tuition reimbursement benefit and went back to school, earning her Bachelor of Science in Nursing and a master's degree in nursing informatics. Part of her work includes keeping track of NICU statistics, which includes collecting data about low birth-weight infants born at Main Line health hospitals. Useful information is extracted from the medical record and helps clinicians and nursing staff provide better, safer care for patients.
"I've always found that there's no one path for nursing," she explains, as nursing informatics is not a crowded field. "I've taken a different path than everyone around me."
Nursing at Main Line Health provides opportunities for professional growth and participation
Her passion for the NICU has led Linda to participate in the NICU Council as well as the NICU journal club, in which nurses from the four hospital sites get together and hear fellow participants present on an article relevant to their field—all for continuing education credit. Linda is also a Magnet Ambassador, helping guide and educate her coworkers about Main Line Health's System Magnet® Designation (one of only 22 health systems in the nation to have earned this designation for excellence in nursing care).
Linda points to other pluses of working with Main Line Health, such as no city wage tax—since none of the hospitals are located in Philadelphia County—and no parking fees for employees. "People are generally friendly and good to work with," she adds, "and people will listen to you if you have a complaint."
For Linda, it's also close to home in the Philadelphia suburbs, a great place to live, work and play.
Find out more about nursing excellence at Main Line Health.