The short answer is, you probably will. Almost everyone who is eligible for vaccination, or who has been vaccinated, will likely need a COVID-19 booster shot at some point in the future.
Booster shots are tentatively slated to begin September 20, but only after a thorough investigation by the Food and Drug Administration (FDA) and the Centers for Disease Control Advisory Committee on Immunization Practices (ACIP) to determine the safety and effectiveness of an additional shot.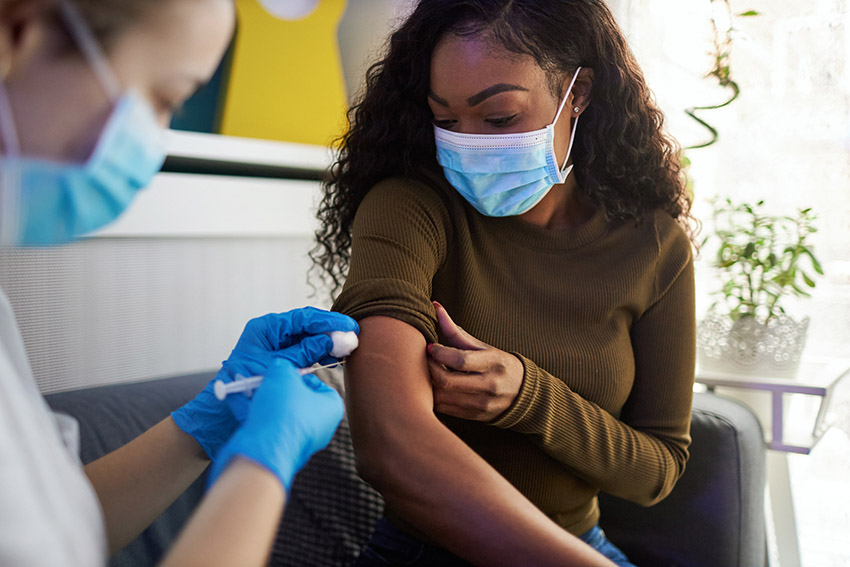 The heightened awareness of booster shots follows the August announcement by the U.S. Food and Drug Administration (FDA), approving the Pfizer-BioNTech COVID-19 vaccine for prevention of COVID in people 16 years and older, and for emergence use authorization (EUA) in those 12 to 15 years old as well as in those who are immunocompromised.
The FDA and ACIP are assessing the effectiveness of vaccination so far, while also considering the Delta variant and additional virus mutations to come. Presumably, they will recommend a booster shot for most vaccine-eligible individuals.
What is a COVID-19 booster shot?
A booster shot is a common way to provide additional immune support against an infectious disease after initial vaccination. The COVID-19 vaccines have been working quite well to minimize spread, illness, hospitalization and death. But the vaccination protection may start to wear off after a period of time. This is called "waning immunity," and is common for many types of vaccines. Polio, for example, requires a series of four shots. The third shot provides 95% protection, and the final shot provides immunity for life. Boosters for the tetanus vaccine are routinely given every 10 years.
Because the Delta variant continues to challenge our ability to keep this disease under control, experts believe that booster shots will help vaccinated people maintain higher levels of immunity for a longer period of time.
A booster shot of the Pfizer vaccine, given at least six months after the second dose, potentially produces five to 10 times the level of antibodies, compared to the previous two doses.
If you received the Pfizer or Moderna vaccine, for example, you would receive a booster shot of the same dose you previously received. It has been reported that a booster shot of the Pfizer vaccine, for example, given at least six months after the second dose, potentially produces five to 10 times the level of antibodies, compared to the previous two doses.
What's the difference between a COVID-19 booster shot and a third dose of COVID-10 vaccine?
There is no difference in the ingredients or dose of the vaccine. However, there is a big difference in timing—when the vaccine is administered and the purpose.
The CDC recommends that someone who is severely immunocompromised receive a third dose of the Moderna or Pfizer vaccine—whichever one they previously received. This third dose may be given 28 days after the second dose. The purpose of this is help these individuals develop a complete initial immune response.
A booster shot, on the other hand, is for double-vaccinated people ages 16 and older (for Pfizer) and 18 and older (for Moderna), whose second dose was eight months ago or more. This shot is intended to "boost" or increase their waning immunity.
When will I know it's my turn to get a booster shot?
If the FDA and ACIP decide to recommend booster shots, the vaccination schedule will follow the original cycle. The first to receive booster shots will be those who were first vaccinated to begin with: the most exposed and the most vulnerable, such as health care providers, long-term care residents and other older adults.
Severely immunocompromised people are currently receiving a third vaccine dose to help protect them. You may qualify if you:
Are undergoing cancer treatment
Have an immunocompromised condition, such as uncontrolled HIV
Have had a stem cell transplant within the last two years
Take high doses of steroids
Take medications that suppress your immune system
You can also talk to your primary care provider if you have questions about getting a COVID-19 booster shot.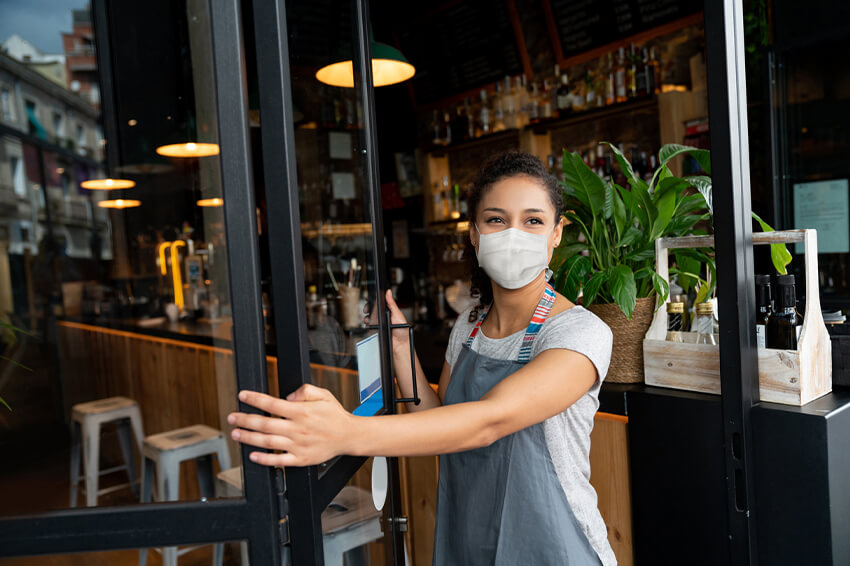 Why not just vaccinate everyone with a booster?
It may come to that eventually, but the medical and scientific community still has so much to learn about the effectiveness of the existing vaccines against COVID-19 and the Delta variant—as well as any new variants. New information is coming out daily, and we will have more guidance from the FDA and ACIP in the coming weeks. Booster shots may be recommended for everyone or only for certain groups, such as long-term care residents. We don't know for sure just yet.
What about the J&J vaccine? Will I need a booster if I got that one?
Most probably, you will need a booster shot if you received the one-shot J&J vaccine. This information is ever-evolving, however, and we don't know for sure. We will follow the guidance coming from the CDC in the coming weeks, but it's highly likely that if you got the J&J vaccine, you'll also need a booster shot at some point in the future.
In very early testing, J&J has found that a booster shot given six months after their one-shot vaccine resulted in a ninefold increase in the binding antibodies needed for COVID-19 protection, compared to protection provided at 28 days after the first dose. We will be learning more as J&J continues to observe the results and effectiveness of its vaccine.
Will I have side effects, as I did after the second shot?
It's possible that a booster shot will produce side effects similar to those that some people experienced from the second COVID-19 shot, such as:
Fever
Chills
Fatigue
Headache
Pain at the injection site
It's important to keep in mind, however, that the effects from vaccination are generally very mild compared to being infected with COVID, or the seriousness of passing it on to someone who has low immunity and could get ill or even die from it.
Will I have to pay for a booster shot?
No, you don't have to pay for a COVID-19 booster shot. Booster shots are free to everyone, regardless of immigration or health insurance status. Booster shots and COVID-19 vaccinations are available at 80,000 locations across the country, at places like hospitals and pharmacies and community outdoor events. If you haven't received a COVID-19 vaccine yet, you can register for vaccination at Main Line Health.
Can I get a flu shot at the same time as my COVID booster shot?
Absolutely! And we encourage you to do that. Even though there have been fewer flu cases due to masking, we still don't have the pandemic under control. The flu season will soon be upon us, and it's more important than ever to keep up with flu vaccinations. There are no known safety concerns or contraindications for getting a flu shot at the same time as a COVID-19 booster shot. They do not compete with one another or cancel each other out in any way.
Need more guidance on booster shots and COVID-19 vaccination? Talk to your primary care doctor. If you don't have one, we can help you find a good match.
You'll also want to visit our COVID-19 Information Center and browse the COVID-19 FAQ.
Main Line Health serves patients at hospitals and health centers throughout the western suburbs of Philadelphia. Find out more about vaccine availability and scheduling at Main Line Health.