Heart disease remains the leading cause of death among women, claiming the lives of one in every four women. And because heart disease can affect women of every age, race and socioeconomic class, screenings are an important part of prevention.
Standard cardiovascular screening tests for women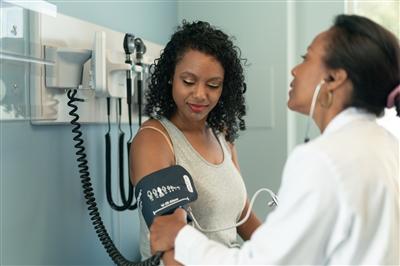 Managing heart disease starts with 'knowing your numbers.' This phrase, which you may have heard of before, refers to knowing and understanding some key heart health indicators like blood pressure, cholesterol, triglycerides, blood sugar, body weight and body mass index (BMI).
"Your health care provider checks most of these numbers during every visit because—besides being important determinants of your heart health—they can also provide a snapshot of your overall health. Changes in your blood sugar, for example, may be an indicator of diabetes," explains Donald V Ferrari, MD, FACC, a Lankenau Heart Institute cardiologist.
While your screening needs will vary depending on your personal or family health history, here's how often you can expect to have these key numbers checked:
Blood pressure: Every visit with your health care provider
Cholesterol: Every five years after age 18
Triglycerides: Every five years after age 18
Blood sugar: Blood sugar testing is based on diabetes risk. Your health care provider may recommend testing if you are overweight; have a history of diabetes, high blood pressure of high cholesterol; or are African American, Hispanic, American Indian or Asian American.
Body weight: Every visit with your health care provider
BMI: All you need to calculate your BMI is your height and weight. Talk to your health care provider about helping you calculate your BMI and if it puts you at an increased risk for health issues.
Keeping track of these numbers can help you develop a baseline for your health. Make sure you're keeping annual check-up appointments with your primary care provider to track any changes that may occur from year to year.
Additional cardiovascular screening tests for women at high-risk
While a CTA does not always provide an accurate indication of heart disease, it can be helpful if a woman reports symptoms of chest pain, nausea or fatigue.
Talk to your provider about tests that are right for you
These standard and preventive cardiovascular screening tests can help you understand your risk for heart disease, but the best way to make sure you're getting the screening and tests you need is to talk to your health care provider about your personal and family history so they can advise what tests are best for you.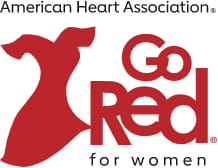 Main Line Health serves patients at hospitals and health centers throughout the western suburbs of Philadelphia. To schedule an appointment with a specialist at Main Line Health, call 1.866.CALL.MLH (225.5654) or use our secure online appointment request form. Main Line Health is a proud sponsor of the American Heart Association's Go Red For Women campaign.