Cold winter weather can be tough on anyone, but those suffering from arthritis can find it particularly hard to deal with the side effects of low temperatures.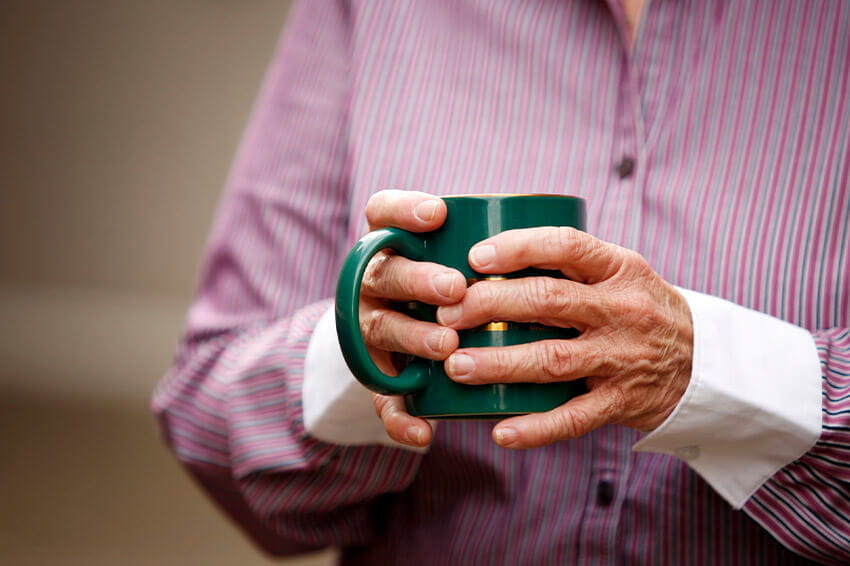 "This time of year presents some unique challenges for those with arthritis, and it can often worsen already-existing symptoms, like stiffness, swelling, and pain," explains Deb Bosley, PT, GCS, of Bryn Mawr Rehab Hospital, part of Main Line Health.
Below, Bosley explores some of the most common cold weather problems for arthritis sufferers, plus what you can do to help combat them.
Tighter, stiffened joints and increased arthritis pain
Colder weather can aggravate already-irritating arthritic symptoms and make joints feel tighter, stiffer, and more painful. A daily stretching routine is a key component in dealing with these symptoms. When you notice joint pain or a decreased range of motion, focus on loosening your muscles by stretching the neck, back, shoulders, hands and hamstrings.
Heat and ice therapy is another option for keeping your joints limber and pain-free. Using heat therapy can allow for increased flexibility, better movement, and decreased pain, particularly before exercise. Alternatively, ice therapy can decrease swelling and control pain. Although using ice to treat your pain might be the last thing you want in the middle of winter, Bosley recommends freezing small cups of water and gently massaging it over troubled areas for pain relief.
Finally, take advantage of time outside whenever you can. Although the weather may not qualify as warm, it can still be beneficial to get moving on a day when the sun is out and temperatures are mild.
Less motivation to exercise
Exercise is an important part of managing arthritis. Movement becomes easier with regular exercise.  Taking your joints through range of motion every day helps alleviate pain and stiffness, which may become a source of motivation to stick with your program.
To maintain a regular fitness routine during the winter months, Bosley recommends trying pool-based exercises. The temperature of the water is comfortable, which acts as heat therapy to loosen muscles and joints, and also provides support as well as resistance to introduce a strength component to the workout, as well.
A pair of light dumbbells or weights can be especially beneficial for patients with arthritis, particularly those with osteoarthritis. Bones rely on stress to keep them strong, so providing muscle resistance to provide stress to these bones can help keep them healthy. Keep in mind that these exercises should be low-impact. Talk to your doctor about any questions you may have before beginning a fitness routine.
Icy, slick surfaces increase the risk of slips and falls
It's the season of snowfall and icy sidewalks, which can put anyone at risk for a dangerous fall. A fall can be especially harmful to patients with arthritis, and can threaten their independence and health. To prevent falls in the winter, be especially mindful of the conditions, and use a handrail, an assistive device like a cane or walker, or ask for assistance if you need it. Opt for supportive footwear with non-skid soles like boots or sneakers.
Although the cold weather can present barriers to living a healthy life with arthritis, you can still find ways to manage the condition. Talk to your doctor about questions you have about managing your arthritis during the winter months, and report any persistent pain.