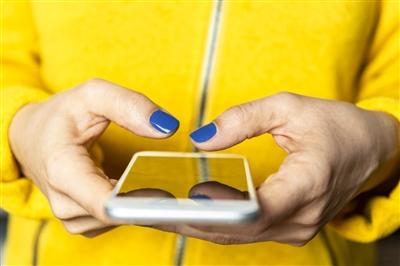 Social media has become more than just something we do to pass the time or a way to keep in touch with old friends. Now you can send messages to everyone from your health care provider to your local restaurant, donate to the causes that are important to you or watch live as your favorite celebrities video chat with each other.

For the most part, this can be a positive experience. Social media offers access to new information and varying perspectives, and allows users from across the world to easily connect. 

But social media can take a toll, too; this reliance on digital relationships and "information overload" can have an impact on mental health. If you're starting to feel like social media is affecting your mood or daily life, we have steps to help you manage these feelings.
Follow what brings you joy
In 2019, Marie Kondo encouraged us to purge our closets, cabinets and homes of the stuff we don't need by asking ourselves: Does this bring me joy? If not, out it goes! That should be our philosophy with social media, too.

Social media allows you the power to create a community of people who lift you up. If you're following accounts or remaining friends online with people whose posts don't make you smile, lift you up or provide encouragement, consider muting or unfollowing these accounts.

As you take a close look at who and what you're following, ask yourself if you're abiding by the same rules you expect of others. Does the content you post intend to make people smile or laugh? Are you sharing news and photos to make others jealous, or to connect with family and friends? Do your comments instigate or inform? Consider your intentions before posting to make social media a positive place.
Turn off your notifications
Those little red notifications that tell you that a post, comment or message is waiting for you can make it tempting to open social media even when you're busy doing something or not in the right headspace to deal with what your timeline might deliver. A simple way to manage? Turn off notifications, and any other buzzes and beeps that might lure you back into these apps during time away.
Limit your exposure to the news, and watch with intention
With many of us spending a lot more time at home, the TV is on more than usual or we're spending more time scrolling through news feeds and timelines. While it's good to stay informed, an unintended consequence of all this watching and scrolling may be too much exposure to news.
A decade ago, you may have watched the local news and read the newspaper every day to find out what was happening in your neighborhood or across the country. Now, social media and a 24-hour news cycle mean more stories are reaching more people—and some of these stories can be traumatic.
"It's important to offer visibility to crises or issues happening across the globe, but we need to be mindful of how constantly watching or reading about these issues affects us," says Leslie Lipson, LCSW, program manager of Main Line Health's
Women's Emotional Wellness Center
.
This repeated exposure to upsetting events can lead to anxiety and depression, trouble sleeping and recurring physical symptoms like headaches or stomach and muscle pain. It can also lead to disaster fatigue, a reference to the apathy and lack of compassion that can occur when we get too accustomed to seeing bad news.

So how can you balance being informed with mental wellness? Limit your exposure to news. Whether it is one hour a day or three hours a day, make your news watching intentional, not mindless scrolling or streaming. This means social media, television, newspapers or however else you consume current events. To help facilitate this balance, try turning off notifications on your phone from local or national news apps and ask family members or roommates to turn off the television or radio if they're not using it. 
And while it might feel like bad news is dominating the headlines, remember to pay attention to the good stuff, too. 
"Don't just notice the disasters. Notice reports of good news, too, that can lift you up. There are plenty of stories to be found that are inspirational, like people going out of their way to do the right thing, standing up for causes they care about or sharing information and education that can be helpful to you," says Lipson. A good place to start? Join the Women's Emotional Wellness Center on Facebook!
Create digital-free spaces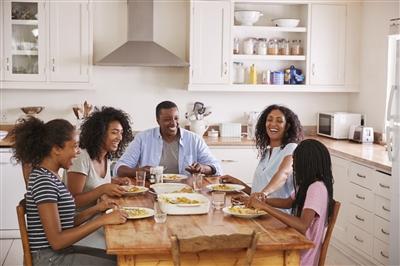 You've probably heard this recommendation before, but it can be helpful in setting aside some time away from technology.
"Designate a space, or multiple spaces, in your home where social media and cell phone use is off-limits for adults and kids," suggests Lipson. "This allows time for everyone to disconnect and is a way to make time for in-person conversations."
The dinner table or bedrooms are easy places to start with, but you might also consider specific times when tech is off-limits, like when the family is together in the evening or in the morning before work or school get started.
Make self-care part of your daily routine
Even though it's overwhelming at times, social media can also be fun. For some of us, it might even be a form of self-care. After a long day, taking time to view a funny video or catch up on a friend's recent vacation can be a way to unwind and relax. That's OK! But it shouldn't be your only form of self-care.
You should continue to look for opportunities to practice self-care in other ways, too, like exercising, cooking nutritious meals that make us feel strong, healthy and energized, and setting aside time each day for mindfulness.

"There is a misconception that mindfulness requires us to sit for an hour each day and meditate. Not only is that unrealistic, it's simply not true," says Lipson. "Mindfulness is, at its most basic form, watching our thoughts to remain focused on the present rather than spiraling into the past or future.  Practices like yoga and meditation support a person's mindfulness practice; they allow us opportunities to practice being in the present." The WEWC offers several mindfulness-based treatment groups for women ages 18 and older that assist women in developing mindfulness based coping techniques for stress, anxiety and depression.

Making time for these self-care practices can leave you feeling better equipped to deal with the stress or anxiety that social media can trigger.
Recognize when you need a break
Remember: Using social media to connect with family and friends should be fun. If you find yourself opening social media apps out of habit or because you have a fear of missing out on something, take a step back and evaluate whether or not social media has become a hobby or a habit.

If it's the latter, take some time away by deactivating your account. You can always come back to it but, by changing your routine, you might notice that you don't need to be online as much as you thought.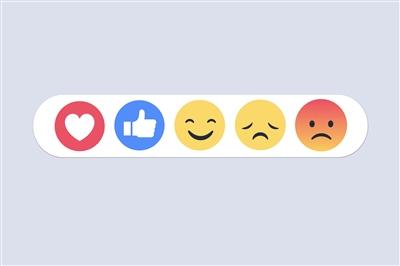 This is true if you find frequent social media use is affecting your mood and how you deal with others, too. "If using social media makes you feel sad, lonely, anxious or otherwise critical of yourself and your accomplishments, that's when you know it's time for a break," says Lipson.

Main Line Health serves patients at hospitals and health centers throughout the western suburbs of Philadelphia. To schedule an appointment with a specialist at Main Line Health, call 1.866.CALL.MLH (225.5654) or use our secure online appointment request form.