A letter from Main Line Health President & CEO Jack Lynch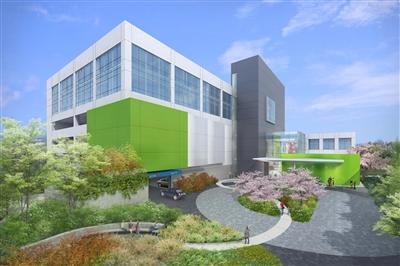 On March 9, Main Line Health opened the doors to our newest health center, Main Line Health King of Prussia. Located in the Village at Valley Forge, Main Line Health King of Prussia offers safe, compassionate, human care in a location that's convenient and easily accessible to the increasing number of residents who live, work and visit King of Prussia.
While this is our sixth health center, it is home to our first-ever Women's Specialty Center. In collaboration with our partners at Axia Health, we are excited to offer women in our community a space where they can receive seamless, coordinated care that meets their physical and emotional health needs.
The Women's Specialty Center includes care for breast health, obstetrics and gynecology, pelvic floor, infertility, skin care and a team of Lankenau Heart Institute cardiologists who are specially trained to care for women's cardiac needs. Additionally, Main Line Health King of Prussia will be home to the second location for the Women's Emotional Wellness Center, which has grown to serve thousands of local women since its opening in Newtown Square in 2013.
While our Women's Specialty Center seeks to meet the health care needs of women, Main Line Health King of Prussia offers care for all members of our community. Additional services located at King of Prussia will include:
Primary care
Cardiology
Endocrinology
General surgery
Orthopaedics
Imaging and lab services
Physical therapy
Weight management
Integrative medicine
…and more. For a full list of services and physicians at our new location, visit our website.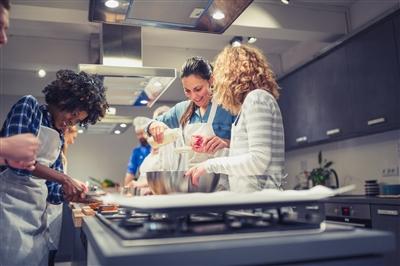 We know that health and wellness isn't just about what happens during your doctor's visit or caring for you when you're sick—it's about helping you live well every day. With this in mind, Main Line Health King of Prussia will also offer amenities including a demonstration kitchen, in-house café, rooftop garden and The Wellness Porch—a wellness-focused retail store. Over the next several months, we'll be hosting events that allow you to explore these areas, including coffee meet-and-greets with a dietitian, cooking demos, meal planning classes and more. View a full list of upcoming events.
We're excited about all that Main Line Health King of Prussia has to offer, and even more excited and honored to share this milestone with you—our patients, community and colleagues. While the building is beautiful and patient-friendly, our greatest offering at Main Line Health King of Prussia—and across Main Line Health—is our people! Thank you to all of our staff who have been working for months to make this become a reality. On behalf of the entire Main Line Health team, thank you for choosing us for your care.