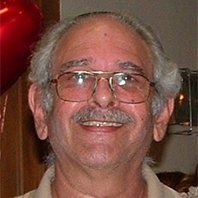 Despite being born with polio and confined to leg braces until age 11, Joel Teder says joint pain and other orthopaedic problems had never been much of an issue for him. During his teen years, he was active in martial arts, boxing, and football and, later on, spent time in the dry cleaning industry, averaging 18 hours per day on his feet. It wasn't until his mid-forties when he began noticing persistent pain.
"That was the start; I was having constant pain in my legs, hips, and lower back, but I continued working and just disregarded the pain," recalls Teder.
He continued disregarding that pain for nearly 20 years, citing his high tolerance for pain as the reason he was able to continue leading an active lifestyle. But, in November 2014, he decided he had had enough. After a recommendation from family members, Teder contacted The Rothman Institute to find a physician who could help him determine the source of his pain and recommend a course of treatment.
For Teder, who is hearing impaired, the idea of making a physician appointment was daunting. He knew that appointment scheduling and confirmation often took place over the phone, and was worried that his emails would be left unanswered. But, thanks to the help of The Rothman Institute office staff, Teder was able to schedule an appointment and select a physician—Bryn Mawr Hospital orthopaedic surgeon Eric Levicoff, MD—all via email.
In November 2014, during his first appointment with Dr. Levicoff, an x-ray revealed the source of Teder's pain.
"After he did an x-ray of my hip, Dr. Levicoff said he had found the problem," says Teder. "I couldn't believe what I saw—all of my pain was actually a result of my hip."
"It's a common thing to have referred pain into the knee from the hip, and it's just something that a lot of people don't recognize. Many times, it goes unnoticed because people don't think to check the hip when there's knee pain," explains Dr. Levicoff.
Teder and Dr. Levicoff agreed to schedule a hip replacement for a month later, on December 5, 2014. Over the next few weeks, Dr. Levicoff continued to communicate with Teder via email, arranging necessary pre-surgical appointments. Then, in the early morning hours of December 5, Teder arrived at Bryn Mawr Hospital, where he was met by Dr. Levicoff.
"Dr. Levicoff assured me that he was in control and to relax," recalls Teder. "I remember he came to me and said 'Everything is going to be fine.' I was so comforted by his confidence, I actually cried."
Following a successful surgery, Teder spent two days recovering in the hospital. Although Dr. Levicoff had warned him that his age may make his recovery longer than usual, Teder was making great strides. During his follow-up appointment, Dr. Levicoff was impressed with his progress and, within a month, Teder was no longer using a walker or cane. And, most importantly, he wasn't experiencing the pain he had dealt with for so long.
"Everyone, including Dr. Levicoff and my physical therapists, was so impressed with my recovery. I can't thank him enough for what he did. He gave me back my life," says Teder.
And though Teder thanks Dr. Levicoff for giving him back his life, he says it was the entire Bryn Mawr Hospital staff that made his time at the hospital so pleasant.
"Everyone from the physician assistants and the nurses had a big part in my recovery," he says. "They took such great care of me."