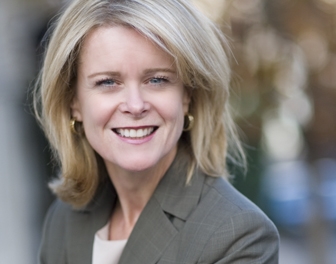 All signs pointed to 2011 being a big year for Joan Walsh, a successful business coach and consultant from West Chester. With an updated business plan in place and new clients coming on board, the 51-year-old was at the top of her game.
All of that changed on a snowy Thursday morning, just 27 days into the New Year.
"I woke up early that morning with a terrible headache and I never get headaches," she says. "My husband went to get me some aspirin and ice. By the time he got back to the bedroom I couldn't answer basic questions."
Her husband called 911 but the emergency responders were slowed by nearly 20 inches of snow that had fallen overnight. To reach her house, the township had to plow out their street and long, sloping driveway. Once at the hospital, doctors quickly determined that Joan had suffered a ruptured brain aneurysm – a life-threatening "brain bleed." She was immediately transferred to Thomas Jefferson University Hospital.
"My husband knew things were bad when a nurse in the emergency room came up to him as he was leaving and said she would keep us in her prayers," says Joan.
At Jefferson, Joan underwent several brain surgeries, including one to remove a piece of skull to relieve the pressure on her swelling brain. In February, she was transferred to Bryn Mawr Rehabilitation Hospital to begin the next phase of her recovery.
Located in Malvern, Pa., and a member of Main Line Health, Bryn Mawr Rehab Hospital is a 148-bed, fully accredited facility that offers patients individualized, intensive recovery programs and access to the latest treatments and technologies. Patients are cared for by a team of experts in rehabilitative medicine, nursing, and occupational, cognitive, physical and speech therapy.
"I have no memory of my time at Jefferson or my first few weeks at Bryn Mawr Rehab," says Joan. "I've been told that I couldn't talk, walk or feed myself when I got there. I had to relearn everything."
In April, the piece of her skull that had been removed was replaced. It was only then that Joan slowly started being aware of her surroundings and what had happened to her. Little did she know that she had already been undergoing therapy at Bryn Mawr Rehab Hospital for two and a half months.
"My first memories of Bryn Mawr Rehab involved physical therapy and speech therapy," she says. "I would be given things to do and I always accomplished them. I'm a positive person by nature and I always believed I would recover. It helped that every person at the hospital had a very positive attitude. They would tell me all the time, 'you can do this.' "
After several months as an inpatient, Joan was discharged in mid-May and began an intense outpatient therapy program at Bryn Mawr Rehab – three days a week of physical, occupational, therapeutic recreation and speech therapy. She also worked with a graduate student at West Chester University to improve her communication and public speaking skills.
"I'm not 'recovered' yet and I'll never be exactly what I was before, but I have come a long way," says Joan, who has regained almost all of her speech and is able to navigate independently through life's daily activities.
In January 2012, almost exactly a year after her world changed dramatically, Joan was recovered enough to begin working with a handful of her former clients. As a business coach, she says that her job is to "take people from where they are to where they want to be" – a journey that she herself has traveled since that snowy January morning in 2011.
"I feel so blessed that I went to Bryn Mawr Rehab Hospital. What the staff there did for me is give me hope. They have a 'high' about them and they show up every day with smiles on their faces. I wouldn't be what I am today without the people there."