Leapfrog cites Bryn Mawr Hospital, Paoli Hospital and Riddle Hospital for excellence in Fall 2022 report.
Bryn Mawr, PA — Bryn Mawr Hospital, Paoli Hospital and Riddle Hospital, part of Main Line Health, have received top honors for their commitment to patient safety in the latest report from an independent national watchdog organization committed to health care quality and safety.
The hospitals received a grade of A in the Fall 2022 Leapfrog Hospital Safety Grade Report. It was the fifth straight A grade for the three acute care hospitals from The Leapfrog Group. The organization assigns letter grades twice yearly to roughly 2,600 general acute-care hospitals nationwide.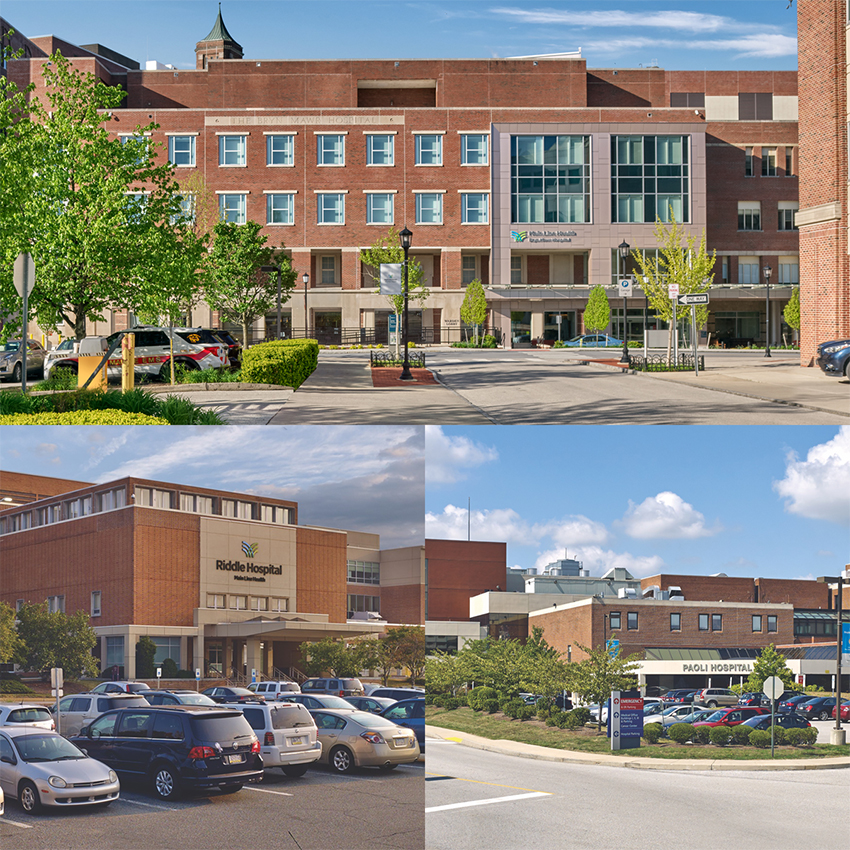 Hospitals are assessed on data covering how well they prevent medical errors, injuries, accidents, infections and other harm to patients across 27 categories. Metrics are developed under the guidance of a national expert panel. Leapfrog's methodology is peer-reviewed and fully transparent, and results are free to the public.
"There are a number of factors that affect where our patients choose to go for their care," said Jack Lynch, CEO and President, Main Line Health. "While we celebrate our hospitals' strong performance, we should also remember that these grades cannot accurately represent the compassion, humanity, and support that has encouraged patients to choose Main Line Health—again and again—for generations."
About The Leapfrog Group
Founded in 2000 by large employers and other purchasers, The Leapfrog Group is a national nonprofit organization driving a movement for giant leaps forward in the quality and safety of American health care. The flagship Leapfrog Hospital Survey and new Leapfrog Ambulatory Surgery Center (ASC) Survey collect and transparently report hospital and ASC performance, empowering purchasers to find the highest-value care and giving consumers the lifesaving information, they need to make informed decisions. The Leapfrog Hospital Safety Grade, Leapfrog's other main initiative, assigns letter grades to hospitals based on their record of patient safety, helping consumers protect themselves and their families from errors, injuries, accidents and infections.