The fellowship program is directed by Mr. John J. Lynch, III and Mr. Gary L. Perecko, who offer 50+ combined years of health care administration experience.
John J. Lynch, III, president and CEO, Main Line Health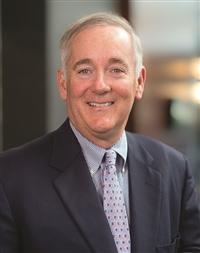 John J. (Jack) Lynch, III, serves as president and chief executive officer of Main Line Health. Mr. Lynch came to Main Line Health in August of 2005 after almost 20 years as an executive with the St. Luke's Episcopal Health System in Houston, Texas. Mr. Lynch joined St. Luke's in 1986 as an assistant vice president and rose steadily to the position of executive vice president and chief operating officer for the system, as well as chief executive officer of St. Luke's Episcopal Hospital. St. Luke's Episcopal Health System comprises St. Luke's Episcopal Hospital in the Texas Medical Center; St. Luke's Community Medical Center-The Woodlands; St. Luke's Episcopal Health Charities, a charity devoted to assessing and enhancing community health; and Kelsey-Seybold Clinic, consisting of 21 Houston-area facilities.
Mr. Lynch is a native of Washington, D.C. He received his undergraduate degree from the University of Scranton in Pennsylvania, and his master of health administration from the Washington University School of Medicine in St. Louis, Missouri. He is a diplomate of the American College of Healthcare Executives, and has served on the board of a wide variety of professional associations including the Texas Hospital Association and the Greater Houston Hospital Counsel.
Mr. Lynch also brings a strong background in community service, having chaired the health care campaign of the United Way of the Texas Gulf Coast, served on a committee of the Greater Houston Partnership, and been a board member and chairman of both The Hospice at the Texas Medical Center and the Houston Hospice and Palliative Care System.
Mr. Lynch and his family reside in Wayne, Pa.
"The Fellowship Program at Main Line Health provides a unique experience to emerging health care leaders. Coming from a fellowship program myself, I take the program seriously, and I am fully dedicated to providing the fellows with experiences that will not only enhance their skills but to develop new ones to fully arm them for the future challenges of health care." –John J. Lynch
Gary L. Perecko, president, Riddle Hospital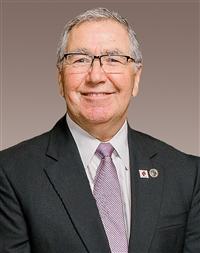 Gary L. Perecko joined Main Line Health as president of Riddle Hospital in March 2009, bringing more than 30 years of executive health care experience, most recently at Aria (formerly Frankford) Healthcare System where he served as chief operating officer.
As president, Perecko leads Riddle Hospital's commitment to enhancing quality of care, providing a superior patient experience, and offering outstanding value-driven health related services in the region.
Perecko is responsible for strategic and long-range planning, clinical program development, service and facility planning, financial planning and performance, medical staff relations and development, as well as day-to-day operational performance. He is accountable to the board of trustees responsible for Riddle Hospital and its foundation, as well as Main Line Health System's president and CEO.
Prior to his role at Aria, Perecko served as president of St. Joseph Regional Medical Center in South Bend, Ind., part of Trinity Health, one of the three largest Catholic health systems in the United States. He was also chief operating officer of Jefferson Health Services, Pittsburgh, Pa., and executive vice president of its parent South Hills Health System. Additionally, he was president and CEO at Greater Canonsburg (PA) Health System.
A fellow with the American College of Healthcare Executives, Perecko earned his Masters Degree in Public Health with a concentration in Hospital Administration from the University of Pittsburgh. He has served on a number of civic and non-profit boards, including the board of directors for United Way, the Multiple Sclerosis Service Society, Family Hospice, the Delaware County Health Advisory Board, and is a member of Neumann University's Academic Affairs Committee.