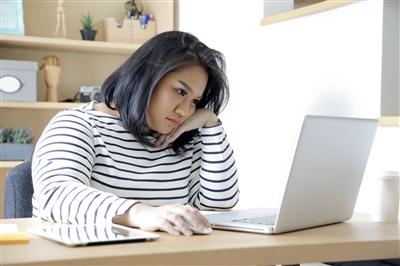 Let's be frank about something: there are a ton of misconceptions about complications after weight loss surgery out there.
While these myths about bariatric surgery can make for good gossip, their lack of factual basis can be extremely detrimental to patients who might truly benefit from the procedure. We talked to one of our own experts to break down some of these misconceptions.
For more information or to schedule a consultation, call 484.476.6230.
Join us for an upcoming bariatric surgery information session
Misconceptions about choosing bariatric surgery
According to Vicki McKenna, a nurse practitioner at the bariatric center at Main Line Health, the most common misconception about bariatric surgery is that it is "the easy way out."
"People think that by having the surgery, you won't have to exercise or eat right and you'll still lose weight," McKenna says.
The truth is, however, that if you don't work hard to adhere to post-surgery diet and exercise recommendations, there's a good chance you'll climb back to your original weight, McKenna adds. Bariatric surgery is not an easy way out—it's a lifestyle change that requires a serious, life-long commitment.
Misconceptions about weight loss (and gain)
Others worry about losing too much weight, McKenna says, but this rarely ever occurs. When it does, it's likely a result of an underlying eating disorder. That's why before any procedure, each patient is evaluated and cleared by a psychologist to ensure there's no risk of triggering a pre-existing eating disorder.
Another major misconception is that a patient will get the procedure and—poof!—the weight will instantly be gone. It's important to note that bariatric surgery is not a quick fix.
"Bariatric surgery is not plastic surgery," McKenna explains. "It is a tool used to achieve and maintain weight loss when diet and exercise alone have failed." Losing and keeping the weight off takes time, determination, and hard work.
Misconceptions about risks of bariatric surgery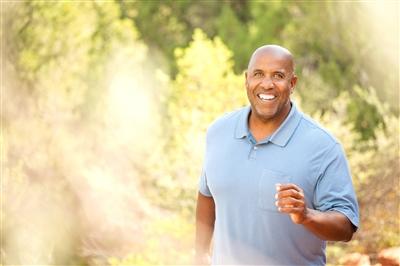 Rumors about risks of bariatric surgery tend to be dramatized as well. Thanks to the many advances that have been made in bariatric medicine, risks of weight loss surgery are few and far between.
Here at Main Line Health, bariatric surgeons Richard Ing, MD and Samantha Witte, MD use minimally invasive techniques to ensure the surgery goes as smoothly as possible. Risks of major complications are less than one percent, which is less than many common procedures like gallbladder surgery.
When it comes to breaking through the myths and misconceptions surrounding bariatric surgery, having a strong, non-judgmental support system is key.
"While success truly lies with the patient themselves, if family members and friends are supportive, patients tend to stay on the right track," McKenna adds.
The team at Main Line Health encourages each patient to bring their friends and family to their initial appointment, educational classes, or support groups to help them understand their decision and clear up any misconceptions or judgments. Having loved ones understand exactly how the procedure works and what to expect afterwards can help smooth over any of their questions or concerns.
The real reasons for choosing bariatric surgery
According to McKenna, most patients come in after years of unsuccessful dieting. Rather than relying on diets (which usually just make you feel hungrier), bariatric surgery helps change the hormones that produce hunger pangs so that patients don't feel hungry as often and eat less overall.
In addition, bariatric surgery can help with other health issues such as diabetes, hyperlipidemia, sleep apnea, and hypertension. In fact, it's been known to help people go off certain medications or CPAP machines as well.
Last, but definitely not least, bariatric surgery helps patients lead a healthier, more active lifestyle that in turn helps them lead a more fulfilling life alongside loved ones.
About the Comprehensive Weight and Wellness Program
Main Line Health's Bariatric Center is part of our Comprehensive Weight and Wellness Program, which was established to address the disease burden of obesity in our community. The program provides expertise in all evidence-based medical and surgical approaches to achieving a healthy weight, with a focus on helping patients reduce obesity-related health risks, improve overall health and quality of life, and commit to a healthy lifestyle.
Ready to defy the misconceptions? Reach out today to request more information and begin your bariatric journey.
For more information or to schedule a consultation, call 484.476.6230.
Join us for an upcoming bariatric surgery information session