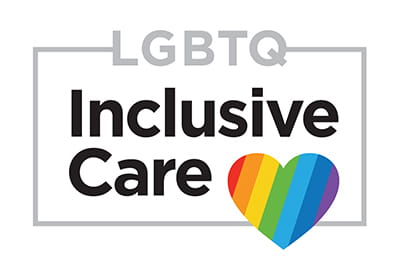 While some strides have been made in social and legal equality for lesbian, gay, bisexual, transgender and queer/questioning (LGBTQ) people over the last decade, health equity for this group has lagged. Here's why: When it comes to getting basic medical care, many LGBTQ patients avoid going to the doctor for routine and preventive care due to past negative or uncomfortable experiences with doctors and doctors' offices. LGBTQ patients who do see a health care provider may have concerns about coming out to the provider for fear of being judged or having to educate a medical professional about their sexual orientation or gender identity.
In the face of discrimination, bullying, violence and homophobia, LGBTQ people are also more likely to engage in high-risk behaviors, such as smoking cigarettes and using drugs and alcohol, and have a greater risk of having mental health issues. These kinds of stressors deeply affect mental and physical health and influence how LGBTQ patients engage with health care when they need it.
To make matters more challenging for LGBTQ patients, there has been no trusted source for LGBTQ primary care and family medicine in the western suburbs of Philadelphia—until now. Main Line Health physicians Joseph Greco, MD, of Bryn Mawr Family Practice and Becky Souder, DO, of Main Line HealthCare Family Medicine in Paoli, in collaboration with Joanne B. Glusman, MSW, LSW, co-chair of the Main Line Health Diversity, Respect & Inclusion Committee, have launched LGBTQ Inclusive Care, providing a safe environment where LGBTQ patients, families and visitors can expect inclusive care from a welcoming health system. 
As part of the LGBTQ Inclusive Care effort, health care providers and staff members who have undergone specialized training to provide competent and compassionate care for the LGBTQ community receive the LGBTQ Inclusive Care provider designation. Training for Main Line Health LGBTQ health care providers includes:
Understanding of LGBTQ terminology and epidemiology
Being aware of and sensitive to issues of confidentiality and the importance of privacy for all
Being more inclusive, such as asking patients their preferred name and pronoun vs. calling them by the name on their ID or making assumptions about their gender
LGBTQ health care providers and staff also learn the importance of providing LGBTQ-friendly information in waiting areas and providing access to gender-neutral as well as gender-specific restrooms.
Throughout Main Line Health, employees are being educated on diversity, respect and inclusion, with LGBTQ health issues and concerns being an integral part of that effort.
While Main Line Health continues to improve and expand access for LGBTQ patients and their families, LGBTQ patients can feel confident visiting our LGBTQ provider locations, knowing they will receive competent care in an LGBTQ-friendly environment.
If you have questions, please call 484.337.LGBT (5428) to leave a message on a secure and confidential phone line.
Main Line Health serves patients at hospitals and health centers throughout the western suburbs of Philadelphia. To schedule an appointment with an LGBTQ specialist at Main Line Health, call 1.866.CALL.MLH (225.5654) or use our secure online appointment request form.