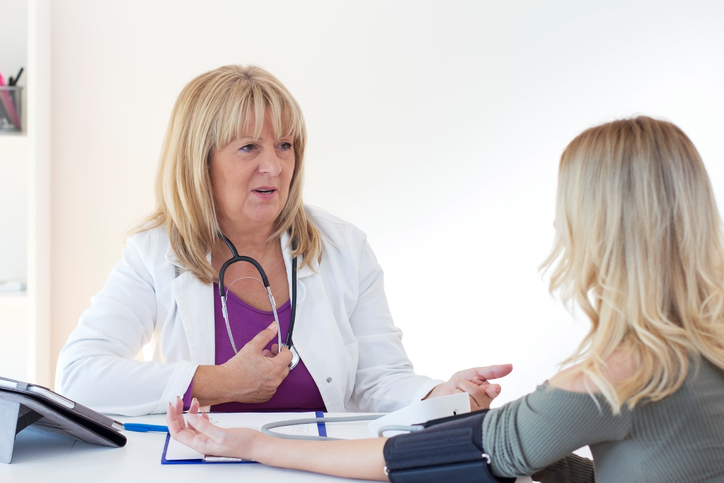 Women are busy. Whether at home, work or play, we focus on taking care of everything and everyone around us. With time at a minimum, you be wondering about primary care physician vs. OB/GYN and whether it's okay to skip an annual exam with a primary care physician (PCP) since you're already seeing your obstetrician/gynecologist (OB/GYN) every year for a well-woman visit. Can't your OB/GYN address general preventative care, too?
According to Jie Xu, MD, OB/GYN at Riddle Hospital, part of Main Line Health, the answer is no.
"While there is a small subset of highly experienced OB/GYNs who are comfortable taking on the dual role of PCP, all of us are trained specifically to be consultants and specialists who are board-certified in obstetrics and gynecology," explains Dr. Xu. "Yes, the lines can be blurred and sometimes there is crossover. For example, I may order a diabetes or thyroid test for a woman with menstrual irregularity, or offer the flu vaccine during flu season. But the reasons to see both an OB/GYN and a PCP on an ongoing basis are very clear."
Your annual OB/GYN well-woman visit: What's involved
At your annual well-woman visit, your OB/GYN will focus on age-specific screenings for:
Cervical cancer, ensuring that Pap smears are up to date
Menstrual disorders
Reproductive health, from family planning and preconception counseling, to managing complex conditions that may affect pregnancy or the ability to conceive
"On the flip side," says Xu, "a number of women are seeing only a PCP and not an OB/GYN. Yes, some PCPs will order a mammogram and even perform a Pap smear. I enjoy working closely with PCPs. If my services are required, I am more than happy to consult on an abnormal Pap smear, counsel the patient, and offer any necessary diagnostic testing."
Primary care physician vs. OB/GYN: PCPs make time for comprehensive care
Time is another major factor. The average length of a well-woman visit with your OB/GYN is approximately 15 minutes. PCPs sometimes spend much more time with each patient. This extended visit allows for a more thorough approach to a patient's overall health, from skin checks to cholesterol screenings and so much more.
"Unfortunately, OB/GYNs simply don't have the time to address every ailment of the human body," says Dr. Xu. "We want to provide focused well-women visits in a timely manner. And in all fairness to our patients, they should have a more generalized exam with a PCP as well."
Your primary care provider helps you obtain referrals
Yet another important reason to see your PCP on an ongoing basis is that insurance plans often require a referral in order to see a specialist or subspecialist. In many instances, policies dictate that such referrals must come from a PCP, not an OB/GYN.
Primary care physician vs. OB/GYN: Training and experience
Perhaps the most compelling argument of all is the immeasurable value of training and experience.
"Think of it this way," says Xu. "OB/GYNs train in an OB/GYN residency for four years, while family physicians train in a family medicine residency for three years, prior to practicing independently. We are also board-certified in each of our own respective fields. With this understanding you can see the value each provider brings and how our knowledge and experience differs."
Xu adds, "I always advise my patients to take advantage of their PCPs' broad wealth of knowledge. I tell them that seeing both a PCP and an OB/GYN annually is vital to every woman's overall health."
Main Line Health serves patients at hospitals and health centers throughout the western suburbs of Philadelphia. To schedule an appointment with a specialist at Main Line Health, call 1.866.CALL.MLH (225.5654) or use our secure online appointment request form.