We caught up with five family medicine experts at Main Line Health to find out the best way to prepare for an appointment with a primary doctor or family physician. Here's their advice about how to prepare when you go to the doctor: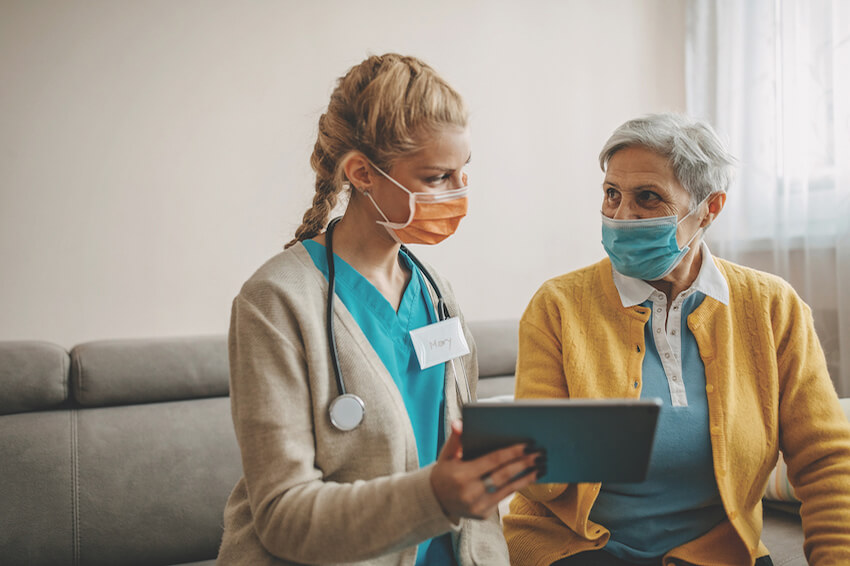 Come prepared and ask questions.
Bring a list of questions to ask your doctor. Write down any symptoms you are having so you remember to tell them. This will help your doctor address your concerns quickly. Don't hesitate to ask them to clarify anything you don't understand. Your doctor's goal is to ensure you are satisfied with the valuable time you spend with them.
Chandira Mendis, MD, Family Medicine Physician in East Norriton
Be open about your weight concerns.
Talking about your weight can be hard, but making an appointment is the first step. Come ready to discuss your ideal weight goal and what you hope achieving it may accomplish. There is much more to gaining or losing weight than how much you eat and exercise. Keeping a food journal and discussing what you have tried before can help your doctor develop the best treatment plan to help you meet your goal.
Samantha Flanagan, DO, Family Medicine Physician in King of Prussia
Don't skip your annual checkup.
It's much easier to return to optimal health when we catch chronic diseases early. Many conditions that put your health at risk, such as elevated cholesterol, high blood pressure and diabetes, are all preventable with regular checkups. Your doctor can advise you on how to adjust your daily habits to support your health goals. You may find it helpful to schedule your annual checkup by linking it with a season or event, like your birthday.
Ama Tettey-Fio, MD, Family Medicine Physician in Paoli
Remember that mental health is as important as physical health.
Poor mental health is a risk factor for developing chronic conditions and having worse outcomes. Unfortunately, patients may ignore or minimize mental health symptoms. It is essential to be tuned in to your mental health and to feel comfortable sharing concerns with your doctor.
Main Line Health's Integrated Behavioral Health Program collaborates with mental health and medical providers to offer whole-person care for patients. Our therapists provide consultations during primary care visits and offer cognitive behavioral therapy in eight to 10 visits to assist patients in managing symptoms such as depression, anxiety, stress, poor self-esteem and communication issues.
Lisa Schaffer, DO, Family Medicine Physician in Conshohocken
Be ready to discuss your health habits.
Sleeping well, staying active and limiting alcoholic drinks are essential for good health. By coming to your appointment ready to discuss these things, you can help your doctor help you make positive changes. Your lifestyle behaviors may also provide clues to underlying health issues that can be treated. Most adults need six to nine hours of sleep each night and at least 150 minutes of exercise weekly. If you drink alcohol, you should have no more than two servings daily for men or one for women.
Amanda Stahl Piraino, DO, Family Medicine Physician at Riddle Hospital
Main Line Health serves patients at hospitals and health centers throughout the western suburbs of Philadelphia. To schedule an appointment with a specialist at Main Line Health, call 1.866.CALL.MLH (225.5654) or use our secure online appointment request form.