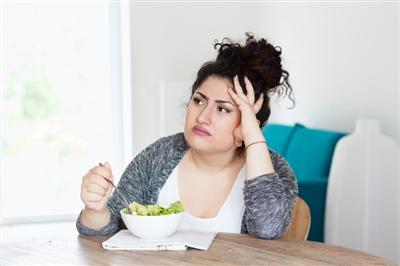 "Am I depressed because I'm overweight, or am I overweight because I'm depressed?"
If the question above describes you, you're not alone. Depression may contribute to obesity and vice versa—in a vicious cycle that's hard to break.
"Obesity truly can be both a cause and a result of depression," says Lynn Freda, MSN, nurse practitioner at Bryn Mawr Hospital's Bariatric Program.
It's also a cause for concern. Obesity is associated with poorer mental health outcomes, and it's one of the leading causes of death in the U.S., contributing to diabetes, heart disease, stroke and even cancer.
Women may be especially at risk. They have less muscle mass than men, which makes it harder to burn calories. Women also are more susceptible to emotional eating. And weight gain is even more likely after menopause.
"Decreased estrogen, lower metabolic rates, and lower activity levels all play a part," says Freda.
For some people struggling with obesity, bariatric (weight loss) surgery may be part of the solution. And, by aiding weight loss, it may also ease depression.
Freda cautions that surgery isn't a cure-all, but a tool that works in combination with long-term lifestyle changes, including proper nutrition and exercise.
Bryn Mawr Hospital, part of Main Line Health, offers four types of surgical procedures that reduce the size of the stomach and restrict the amount of food that can be consumed. You may be a candidate if you have a body mass index (BMI) of 35 with one or more obesity-related health problems, or a BMI of 40 without these conditions.
Main Line Health also offers medical weight-loss options such as support groups and low-calorie nutritional meal plans.
After surgery, patients are monitored with medical and nutritional counseling and multidisciplinary support groups, "to make sure old habits don't creep back," says Stacey Weatherbee, registered dietitian at Bryn Mawr Hospital. All patients also receive a recipe book created by the bariatric team.
"It's important to eat a good balance of foods that control your blood sugar and help you avoid peaks and valleys of hunger," Weatherbee adds. "That means a balance of lean protein, nutrient-dense vegetables, and complex carbohydrates."
She recommends a meal plan that includes brown rice, chicken, eggs, and nuts, plus B vitamins and folic acid.
The road back to good health is challenging, says Freda. But the results may be life-changing.
"In cases where depression was related to obesity, people who have successful bariatric surgery tend to live happier lives—losing weight, becoming more active, and having improved self-esteem."