Art Ability program books

Art Ability photo gallery

Art Ability award winners

Congratulations to past exhibition winners!

Art Ability sponsors and advertisers

Thank you to our past sponsors!
Art Ability judges
2021 judges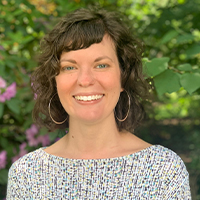 Ariel Edwards has dedicated her career to developing community-based arts programming in under-resourced communities including schools, community centers, social service agencies and housing authorities. This work brings hands-on art education to students of all ages and abilities who would otherwise not have access to the transformative qualities of the arts. Working at art institutions in Baltimore, New York City and Philadelphia, Ariel has developed and facilitated public art programming resulting in more than 17 community-made mosaics in the last 10 years. At Main Line Art Center since 2017, Ariel collaborates with teaching artists and students to create inspiring and challenging classes and grows the Center's long-standing Accessible Art program providing free and subsidized art education to more than 20 community partners. This year the Center will offer its first Residency for Artists with Disabilities that will provide an artist with the space, supplies and funds to create their own public artwork and exhibit at the Center.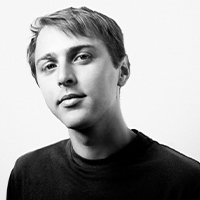 Ryan Strand Greenberg is an independent curator and photographer living and working in Philadelphia, Pennsylvania. Over the last decade, Ryan has developed and implemented dynamic public art projects and programs exploring the intersections of art, ecology, history, and time. These programs combine the power of creative expression, community collaboration, and institutional partnerships to amplify and preserve the stories of people and places. His current project with interdisciplinary artist Nathan Young, is a sound installation rooted in Native American cultural heritage and embedded in the landscape of historic site Pennsbury Manor. Ryan has been the recipient of numerous awards and grants and has been invited to lecture and lead workshops at the Philadelphia Museum of Art, Tulsa Artist Fellowship, Halide Project, Barnes Foundation, American Institute of Graphic Artists, American Society of Media Photographers, University of Pennsylvania, University of the Arts and the Art Institute of Philadelphia.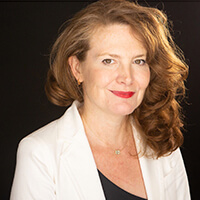 Rebecca O'Leary is an art consultant with 20 years of experience developing art programs for the public and private sector with an emphasis on site-specific installations for architecturally designed spaces. After a decade of working in the arts in Los Angeles, Rebecca established the Rebecca O'Leary Art Advisory in Philadelphia. Recent projects include permanent art installations at Temple University and at Capital One corporate offices in Wilmington, DE. Prior to establishing the Advisory, Rebecca toured the Andy Warhol Athletes exhibition across the country, consulted for Creative Partners West and helped launch the CONTEXT art fair with Art Miami. As the Director of Exhibitions at Curatorial Assistance, she facilitated projects with the Annenberg Space for Photography and placed exhibitions at the San Antonio Museum of Art, Museum of Glass, Nevada Museum of Art, Fundacion MAPFRE, and others. Rebecca is a graduate of Mills College and serves as VP of the Board of Directors at Fleisher Art Memorial.
2020 judges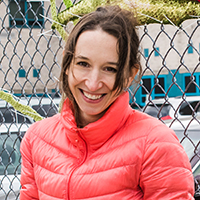 Jessica Curtaz is a Philadelphia-based street artist and arts advocate. She crochets oversized flora and fauna like weeds, insects, and real and imaginary creatures onto the urban landscape, bringing a feminized craft out of the home and onto the streets. She is an advocate for increasing the autonomy of marginalized populations as well as strengthening their voices in the larger community. Curtaz works as a teaching artist, specializing in adaptive teaching methods to special needs populations, including the blind and visually impaired, and adults and children with physical and intellectual disabilities. These classes focus on art both as a creative outlet and a vocation. To these ends she has led several public art projects, including with students at the Pennsylvania School for the Deaf, insecure populations in Kensington, and immigrant and refugee populations in South and Northeast Philadelphia.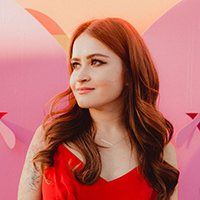 After moving to the United States from Russia, Ekaterina Popova received a bachelor's degree in painting from Kutztown University. Since 2011 she has been painting, exhibiting her art, and learning how to market and make sales. Popova has had the pleasure of curating multiple exhibitions at Paradigm Gallery, Main Line Art Center, Hastings College, and more. Her oil paintings have been exhibited internationally, including Art Miami Fairs, Affordable Art Fairs, Delaware Contemporary, and AIR Gallery. She has been featured by multiple media outlets including The Philadelphia Inquirer, The Jealous Curator, It's Nice That and Monocle Magazine. Popova is the founder of Create! Magazine, host of Art & Cocktails podcast, co-author of The Smartist Guide: Essential Art Career Tips For Emerging Artists and founder of The Art Queens, a mentorship program for female artists.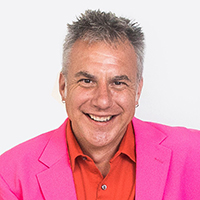 Jeff Schaller is an artist who describes his work as provocative and whimsical, propelling the viewer into scenes of seemingly unrelated subjects. With encaustic paints, Schaller uses lost and found images, words, and language, to paint with a precision and intricacy not normally found in encaustic paintings. Schaller's work has been published and exhibited throughout the United States and can be seen in the TV show Friends. As a philanthropic and committed artist, Schaller is on the board of the Chester County Art Association, and the founder of County Studio Tours. Schaller started the Chester County Studio Tour with just 10 artists as a way to collaborate and share his art locally. Now in its tenth year, it has grown to include over 150 artists. He also founded tours in Montgomery and
2019 judges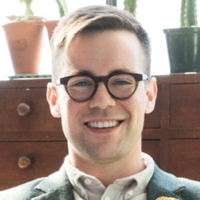 Alex Conner is an Artist, Educator, Entrepreneur and Art Collector living in Philadelphia. Alex's artistic practice is focused on showing the social construction of everyday life through dismantling its coded visual language. He is a K-12 Gallery Educator at The Barnes Foundation, where his teaching combines an irreverent approach to art objects with factual knowledge of their history, to allow art which is separated from students by geography and time to become relatable to their everyday life. Alex is co-owner of a ceramic design company based in Philadelphia and runs Philly Stewards, an arts organization dedicated to the collection, support and promotion of Philadelphia's art and artists.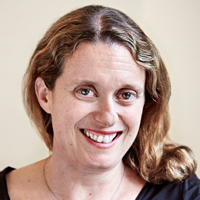 Genevieve Coutroubis is a documentary photographer and ethnographer. She has exhibited extensively, and her work appears in numerous national and international collections including SEI's West Collection. Her photography was recognized by the National Museum for Women in the Arts when she was invited to participate in Women to Watch: Photography in Philadelphia. Genevieve joined The Center for Emerging Visual Artists (CFEVA) staff in 2001 as the Director of Programming. She heads CFEVA's Visual Artist Fellowship and has mounted numerous exhibitions throughout the region. She also established CFEVA's Regional Community Arts Program (RCAP)—a vehicle to bring substantial career development opportunities to Philadelphia's visual artists. In May 2018 Genevieve accepted the role of Executive Artistic Director and President of CFEVA, and currently co-directs the organization.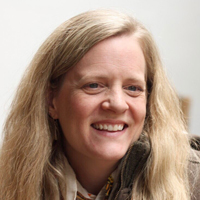 Katie Samson is the Director of Programs for Art-Reach, an organization that creates, advocates for, and expands accessible opportunities in arts and culture in greater Philadelphia. Katie previously taught Disability Studies at West Chester University and was formerly the Assistant Director of Museum Education at the Pennsylvania Academy of the Fine Arts (PAFA). She assisted in launching the Art of Observation program to Jefferson, Cooper and Drexel University Medical Schools' for students to learn and build observational skills through visual art prior to their clinical work. Katie is also the spokesperson for the Katie Samson Foundation, a non-profit organization that provides funding for research and quality of life programs for people with disabilities.
2018 judges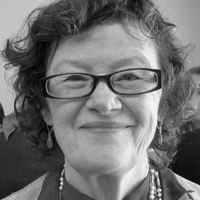 Roberta Fallon is an artist and writer and the co-founder of the online arts publication, Artblog, where she is now Editor and Executive Director. Her articles and reviews have appeared in Philadelphia Weekly, Artnet, Philadelphia Daily News, Philadelphia Inquirer, and elsewhere, and she has taught or been a visiting critic at Tyler School of Art, University of the Arts, Moore College of Art and Design, St. Joseph's University, and Cranbrook Academy of Art. Fallon has juried or curated exhibits for The Delaware Contemporary, York College of Pennsylvania and elsewhere. In 2008, Fallon received an honorary doctorate in the arts from Moore College of Art and Design, for her work with Artblog.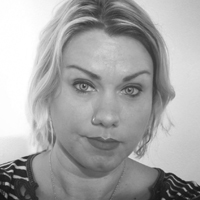 Angela McQuillan is a Philadelphia-based artist and curator working at the intersection of science and art. She holds degrees in both Biology and Painting and has ten years of experience working as a scientist in various roles including academic research and pharmaceuticals. To this date, McQuillan has curated over 30 art exhibitions relating to science and technology, and four of these have been by internationally recognized artists working with biological media. McQuillan currently works as both the Curator at the Esther Klein Gallery, and the Director of the University City Science Center's BioArt Residency which she founded in 2017. Her work has been featured in prominent publications such as The New York Times, Forbes and SciArt in America.
Lee Stoetzel is an artist and Director and Co-Curator of the West Collection at the financial services firm SEI in Oaks, PA. For the last 22 years, he has worked with the West family as they've built a 3,500 work (700 artists) contemporary collection. Stoetzel has worked to introduce contemporary art to SEI and its visitors, as well as to help with loans and partnerships to major museums all over the world and partners in the Philadelphia region. Through installations, tours, an approach to showing contemporary art in a corporate setting, and through public loaned installations at various venues, Stoetzel and SEI work to continually create a surprising art experience.
2017 judges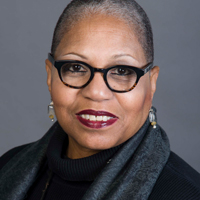 A. M. Weaver (deceased January 2018) was a curator and writer dedicated to promoting cutting-edge visual, performance and literary arts. She had an extensive background in the history of American contemporary art and culture. Weaver curated innumerable exhibitions, including a multimedia series featuring art by women, Whose Vanguard, which culminated in a Lesbian Film Festival (1998); Convergence (2002); a photo-based project Screenings: Public and Private (2004) and a city-wide interactive photo project CoDM Ceremonies of Dark Men mounted in Washington, D.C. (2014). Through the years, she has presented and documented internationally acclaimed artists from North America, Latin America, Europe, Africa and Asia. As a journalist, A. M. Weaver continued to examine the work of diverse groups of artists. Her articles and reviews appeared in Art in America, Frieze Magazine, Artvoices, Art South Africa, Art Papers, Surface Design Journal, Sculpture Magazine and Bomb.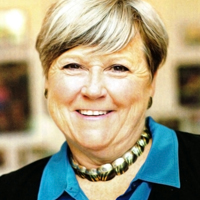 Nancy Campbell is executive director of Wayne Art Center and has an extensive background in art education, special education and arts administration. The Center's Executive Director since 1987, Nancy has led the Wayne Art Center through two major capital campaigns and significant expansion programs resulting in the development of one of the largest regional art centers in our region. Campbell has created a diverse range of visual and performing arts programs and curated an extensive array of exhibitions that have gained national attention and broadened the Center's reach to over 30,000 participants annually.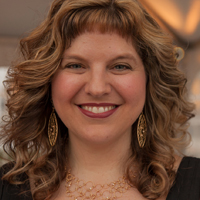 Amie Potsic is an established photographer and installation artist and serves as the Executive Director & Chief Curator of Main Line Art Center in Haverford, PA and Chair of the Art In City Hall Artistic Advisory Board to the Office of Arts and Culture of the City of Philadelphia. Potsic has exhibited her own artwork internationally with 13 solo exhibitions and over 85 group exhibitions. In 2015, she won Best in Show for her work on view at the Delaware Contemporary through in New Eyes: Experimental Photography Today. Curatorial projects include exhibitions for the Philadelphia International Festival of the Arts, Philagrafika 2010, Moore College of Art & Design, Main Line Art Center, and The Philadelphia Museum of Art.