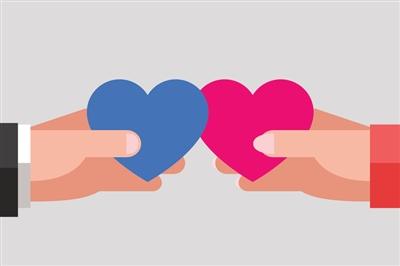 There are some couples who do everything together. And, for three local couples suffering from aortic stenosis, that means heart surgery, too.
Aortic stenosis—a cardiac condition marked by shortness of breath, chest discomfort, dizziness and fainting—is often treated with open heart surgery. But for some patients, open heart surgery can present more risks than rewards. In cases like these, there's TAVR.
Short for transcatheter aortic valve replacement, TAVR offers an alternative for patients who are not eligible for open heart surgery, either due to age or pre-existing medical conditions.
"TAVR is a minimally invasive solution for patients with aortic stenosis. It offers relief from the uncomfortable symptoms of aortic stenosis and a better quality of life," explains Roberto Rodriguez, MD, Lankenau Heart Institute cardiothoracic surgeon at Lankenau Medical Center, part of Main Line Health.
You don't have to look far to find TAVR patients who are willing to testify to their quality of life. Below, hear from three couples who went through TAVR together.
Meet the Youngs
It was 2012. Mary Glee Young knew she needed a long-term treatment option for her aortic stenosis. So, when she heard a television commercial touting the benefits of TAVR, she reached out to Lankenau Heart Institute cardiac surgeon Scott Goldman, MD to determine whether or not she would be a candidate.
At 82, not only was she an ideal candidate—she would also be Lankenau Heart Institute's first TAVR patient.
"Mary was our first TAVR patient, and the success of her case paved the way for years to come of minimally invasive aortic valve replacement," says Dr. Goldman, who performed Mary's TAVR.
Throughout her surgery and recovery, her husband—Bill—was by her side. In the ICU, that is.
"Right before I was supposed to have my surgery, Bill went on a walk and couldn't get home," says Mary. "We took him to the emergency department and they told him, 'You can't leave the hospital.'"
A cardiac catheterization revealed a blocked artery, which meant Bill would be recovering alongside his wife at Lankenau following his open heart surgery.
Although the couple wasn't expecting to embark on a cardiac surgery journey together, Mary speaks highly of their experience at Lankenau.
"They treated us so well. They keep calling me their 'star' because I was the first patient," she says. "I'm not the star—you guys are the star!"
With healthy hearts, Mary and Bill are preparing to celebrate their 65th wedding anniversary in October 2017.
Meet the Shoudts
Robert and Elizabeth Shoudt were facing a difficult decision. At 72, Robert was suffering from aortic stenosis. While he knew he could opt for open heart surgery, his medical history made it a risky decision.
"I had quadruple bypass surgery. I wasn't excited about the idea of having to undergo open heart surgery again," he says.
Then, the King of Prussia couple heard about TAVR, a minimally invasive alternative that would offer him less recovery time and just a small scar. The couple chose Lankenau Medical Center for Robert's TAVR.
Robert's surgery—performed by Dr. Goldman and Paul Coady, MD—was a success. He arrived home to Elizabeth after only a few days of recovery. The couple was sure TAVR was behind them.
That is, until Elizabeth began experiencing shortness of breath and persistent fatigue.
Searching for a solution, they found themselves back at Lankenau just three months later. Although it had been a few months since her husband's procedure, Elizabeth was confident that TAVR was the right option for her, too.
"I think anyone with aortic stenosis should research TAVR as an option," she says. "Why wait?"
And wait she didn't. After a successful October 2014 surgery performed by Lankenau Heart Institute's Dr. Rodriguez and interventional cardiologist Eric Gnall, DO, FACC, Elizabeth and Robert joined the ranks of couples who conquered cardiac surgery together.
The Shoudts jokingly refer to their TAVR surgeries as an anniversary gift. Upon hearing that their neighbors would be celebrating their "golden" 50th anniversary with a trip to Europe, Elizabeth responded: "We're going down to Lankenau to get heart valves!"
Giving each other the gift of health, their hearts—and their love for each other—beat on for many more years together.
Meet the Greenbergs
While some aortic stenosis patients are plagued by discomfort and pain, Sophie and George Greenberg were among the group that was pain-free.
"Many people with aortic stenosis, especially those with reduced physical activity, do not experience noticeable pain. These symptoms are present, but may be silent," explains Dr. Gnall.
But during routine cardiac screenings, the Greenbergs couldn't ignore the signs of aortic stenosis. The couple was faced with deciding on a treatment option. After learning about the benefits, they knew TAVR was the right fit for them.
"No pain, no cracked chest…it's unbelievable what they can do," says Sophie.
George's surgery came first, in November 2015. Sophie's followed nine months later, in August 2016.
"If you live together long enough, you get the same thing," jokes Sophie.
During both visits, the couple was pleased—and amazed—with their care.
"When you actually think about what they're doing, and then how we're home in just four or five days…that's miraculous," says Sophie. "We had a really good experience."
The couple continues having plenty of good experiences together, including celebrating George's 96th birthday in February 2017. They look forward to many more.