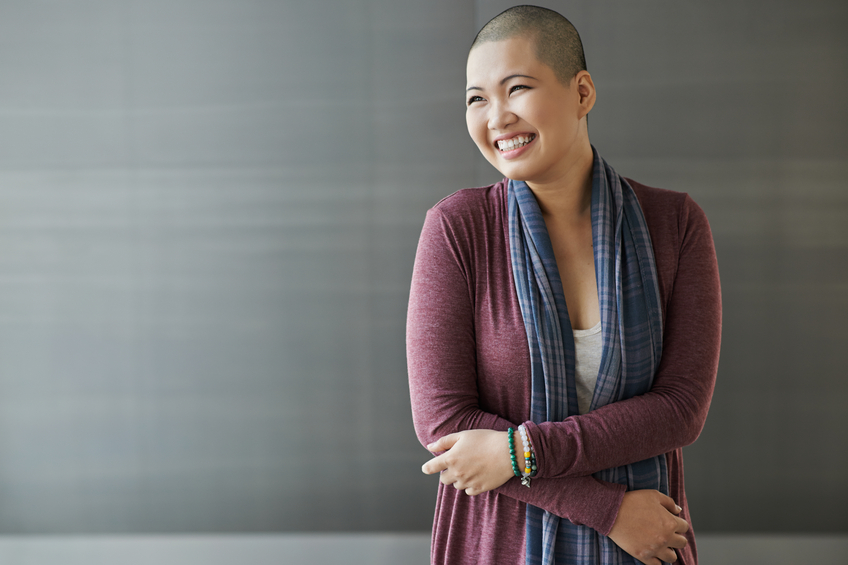 In 2012, thanks to a grant from the Livestrong Foundation, Lankenau Medical Center became one of a select group of hospitals across the country to offer Pillars4Life, an online course for cancer patients and caregivers. The course, which runs for ten weeks, empowers participants to improve their physical, mental, emotional, and spiritual health by using self-care practices and connecting to a community of fellow patients and caregivers who can offer support.
The course has touched the lives of more than 50 patients and caregivers alone at Lankenau, including Gina D'Orazio, a Bryn Mawr Hospital employee who decided to enter the program after being diagnosed with Stage 2 breast cancer.
"I got involved after a friend and breast cancer survivor recommended it to me," said D'Orazio. "I thought that it would be the solution to helping me achieve peace and less stress after my diagnosis."
D'Orazio signed up to participate in the Lankenau course, hosted by oncology social worker Eucharia Borden, MSW, LCSW, OSW-C. Over the next ten weeks, D'Orazio joined a small group of cancer patients and caregivers for a 75-minute virtual class. Each week, the participants focused on one topic or 'pillar' that improved their ability to cope with the diagnosis and foster a sense of peace in the midst of a difficult time. Pillars included hope, balance, self-care, support, and spirit.
Self-care and hope were two topics that resonated particularly with D'Orazio.
"Pillars4Life provided the 'me time' that I needed to work on different parts of myself after my cancer diagnosis. Hope and self-care were probably the most significant topics for me, as it's something that I've struggled with throughout my diagnosis, but thanks to Pillars4Life, am improving upon and continuing to work on every day."
Now a graduate of the program, D'Orazio says she would recommend it to fellow cancer patients and caregivers, and says it has helped her focus on living her life in spite of her cancer diagnosis.
"I have learned to embrace my cancer and make peace with it, instead of living in fear of it," she says. "Pillars4Life taught me to ask for the help I need and to care for myself."
For more information on the Pillars4Life program, contact Eucharia Borden at 484.476.8503.