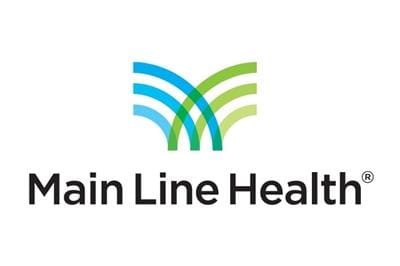 In the wake of the COVID-19 pandemic, many frontline health care workers have dealt with the mounting emotional and mental toll of caring for critically ill patients and navigating ever-changing guidelines for COVID-19 care. The constant trauma, stress and anxiety many health care workers face can lead to burnout and ultimately a desire to leave their field of employment. 

To address these concerns and introduce personal coping strategies that teach and build resilience, Main Line Health is offering a six-week, evidence-based Self-Compassion Training for Healthcare Communities (SCHC) for staff that offers resources centered on well-being, resiliency, job satisfaction and use of self-compassion as coping strategies. 

Main Line Health is one of 16 institutions nationwide recently awarded a grant from the Henry Luce Foundation, through the Chaplaincy Innovation Lab at Brandeis University, to build and support resilience in frontline health care workers. SCHC is an adaptation of Mindful Self-Compassion training, developed by Christopher Germer, PhD and Kristin Neff, PhD, and is offered through the non-profit Center for Mindful Self-Compassion.that helps health care workers handle difficult emotional situations at work or at home and provides targeted coping skills that can be used with patients and colleagues. Research conducted in 2019 showed compassion training was found to significantly decrease depression, stress, secondary traumatic stress and burnout while increasing self-compassion, mindfulness, compassion for others, as well as job satisfaction among health care professionals.

The SCHC training is co-led by Rev. Dr. Liam Robins, manager for clinical pastoral education at Lankenau Medical Center, part of Main Line Health and Annie Allen, PhD, an educator and Mindful Self-Compassion teacher in the Philadelphia area. The course takes participants through weekly, one-hour virtual sessions that teach self-compassion practices that can be employed almost immediately. The first training was held at the end of January at Lankenau, but training is open to staff across Main Line Health. Robins notes the success of the first few trainings, which filled up quickly and necessitated a wait list for future events. 
"We want to provide a supportive strategy guided by spirituality that's rooted in applicable, daily practices," he says. "One of our goals is to raise awareness that this type of training exists for health care workers and to train those who have gone through the program to lead this training in the future."

According to Michael Skaggs, the Chaplaincy Innovation Lab's Director of Programs, the benefits of implementing these trainings during the pandemic are vital to the support healthcare workers need to continue to care for their patients and themselves. "We are proud to be working with Main Line Health, with the support of the Luce Foundation, as we continue to help create a supportive environment for frontline workers. Chaplains are uniquely positioned to come alongside healthcare workers who have been overwhelmed since the beginning of the pandemic. This work at Lankenau is an excellent example of what can result from collaboration and mutual support."

To learn more about SCHC and Chaplaincy Innovation Lab, visit the program's website.