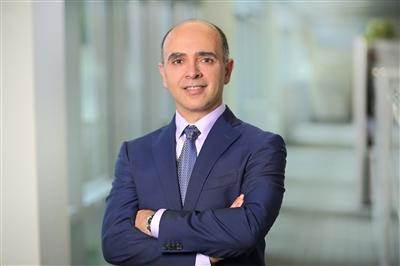 Lankenau Heart Institute, part of Main Line Health, has named Basel Ramlawi, MD, the System Chief of Cardiac Surgery for Main Line Health and co-director of the Lankenau Heart Institute. Dr. Ramlawi brings nearly 20 years of complex and minimally invasive cardiovascular surgical experience to his new role.

"We are thrilled to have Dr. Ramlawi join the team at Main Line Health," says Phil Robinson, FACHE, President, Lankenau Medical Center. "Dr. Ramlawi's impressive clinical experience and extensive research background further enhance our ability to provide cutting-edge cardiac care to our patients throughout the region and beyond."

In his position at Main Line Health, Dr. Ramlawi will assume the role of co-director of the Lankenau Heart Institute, Main Line Health's team of cardiologists, cardiovascular surgeons and subspecialists seamlessly integrated into one uncompromising service focused on prevention, diagnostics, treatment, rehabilitation and disease management. In particular, Dr. Ramlawi will oversee the ongoing clinical enrichment of the Lankenau Heart Institute's Cardiac Surgery program.

"I am honored to take the helm of such a nationally renowned cardiac surgery and research team, to lead such excellent physicians and continue to build Main Line Health's reputation for best-in-class heart and vascular care," says Dr. Ramlawi. "It is a privilege to lead the team toward more innovative, advanced treatments that maintain the same quality care we would want for our own families."

Dr. Ramlawi most recently served as chairman of the Heart & Vascular Center at Valley Health System, comprised of six hospitals in Virginia, where he served as founding director of their Advanced Valve and Aortic Center. Additionally, he led a service that offered integrated care for patients with aortic disease, available only at a few hospitals in the nation, involving collaboration among cardiothoracic and vascular surgeons, interventional radiologists, structural cardiologists and internal medicine physicians. Prior to joining Valley Health System, Dr. Ramlawi held positions at world-renowned health systems including the Methodist DeBakey Heart & Vascular Center in Houston, Texas, Columbia University and NY-Presbyterian Hospital.

"Dr. Ramlawi's experience builds upon an already strong foundation in minimally invasive cardiac surgical intervention and advanced cardiovascular research through Main Line Health's Lankenau Institute for Medical Research, and further positions our program among the most comprehensive and progressive cardiac surgical programs in the broader region," says William A. Gray, MD, System Chief of Cardiovascular Diseases and President of Lankenau Heart Institute. "I look forward to working with Dr. Ramlawi so that we can continue to advance the high-quality cardiac care we provide in the communities we serve." 

Dr. Ramlawi earned his medical degree from McMaster University Medical School in Hamilton, Canada, followed by cardiac surgical training at the University of Western Ontario. He then completed a postdoctoral fellowship funded by the National Institutes of Health and earned an MMSc degree from Harvard Medical School. He subsequently completed an advanced clinical fellowship in heart failure and minimally invasive valve surgery at Columbia University.

He has received several prestigious awards, including the American Heart Association's Vivien Thomas Award, The American Federation for Medical Research Henry Christian Award, and the Detweiler Fellowship from The Royal College of Physicians & Surgeons of Canada. He was also selected as one of Houston's Top Forty Under Forty Award recipients by the Houston Business Journal. Dr. Ramlawi has co-authored over 85 medical and scientific papers, abstracts and book chapters. He is an active speaker at national and international cardiology and cardiovascular surgery conferences. His research interests include clinical outcomes and technological innovations within cardiovascular care, specifically heart valve repair, aortic pathology, atrial fibrillation and heart failure.