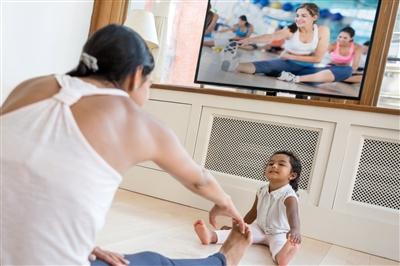 Exercising is an important way to lower your risk for cardiovascular disease. Unlike your age or genetics, it's something you control. And the good news? Even small amounts make a difference.
"The recommended guidelines are at least 150 minutes of moderate exercise every week, 75 minutes per week of vigorous exercise or an equivalent combination of both," says Mara Caroline, MD, an interventional cardiologist at Main Line Health. "But new research shows you can reap benefits even if you don't reach those levels."
That message is particularly important for women. A study published last fall in The Lancet Global Health showed that globally, in 2016, more than a quarter of all adults were not getting enough physical activity—and that women are less active than men.
Regular exercise lowers the risk for cardiovascular disease, hypertension, type 2 diabetes and some cancers. It can also strengthen your bones, delay the onset of dementia and help with weight control. Moderate exercise includes activities like brisk walking, dancing, yoga and housework. Vigorous exercise includes biking, aerobics and fast swimming. You could start by replacing one hour of sedentary time with something active. For instance, instead of meeting a friend for coffee, take a walk together instead.
Dr. Caroline says a recent study published in the Journal of the American College of Cardiology demonstrates that "physical activity and exercise capacity—how much physical exertion a person can sustain—play a big role in preventing many diseases." Further, she says, "they found that patients with heart disease have a 20 to 30 percent decreased risk of death if they exercise regularly—no matter how intense it is, when they start or whether they're losing weight.
"Exercise has a real impact on cardiovascular health," Dr. Caroline adds. "It's never too late to start."
Ready to get moving?
Read a cardiac rehab nurse's recommendations for starting a workout routine. Be sure to talk with your doctor before starting any exercise program. If you're ready to commit to a program, the Main Line Health Fitness & Wellness Center in Concordville offers medically-supervised fitness programs and classes that can challenge you and get you on the path to good health.
Main Line Health serves patients at hospitals and health centers throughout the western suburbs of Philadelphia. To schedule an appointment with a specialist at Main Line Health, call 1.866.CALL.MLH (225.5654) or use our secure online appointment request form.