Most people don't know this, but — yes! You can be an organ donor and donate your body to medical science. Though many people are unaware of having both options, there are a number of organizations that support organ, eye and tissue donation and then facilitate full-body donation to help advance medical research — providing a much-needed contribution to medical students and scientists for years to come.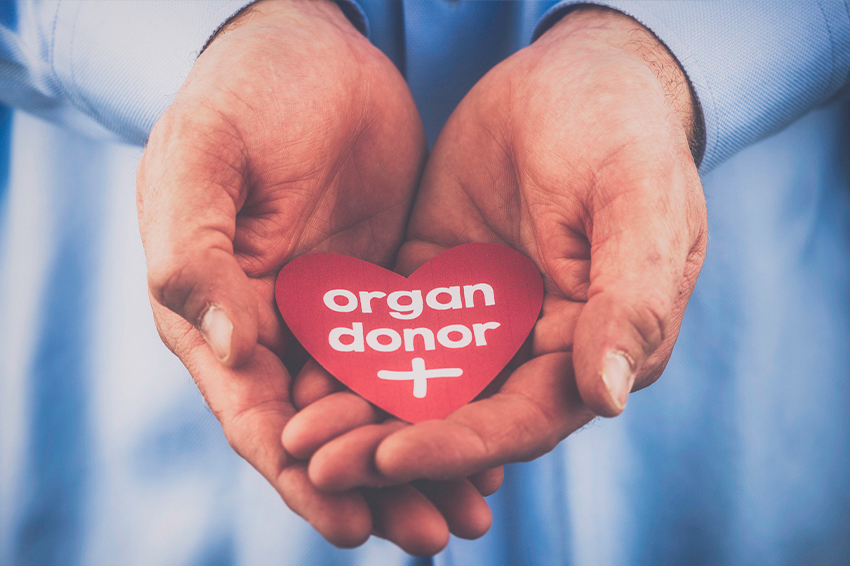 Here's how organ donation alone or organ donation plus full body donation works.
Organ donation alone and reasons to donate organs
Currently, there are more than 100,000 people waiting for a lifesaving transplant, according to Donate Life America. 1,900 on the waiting list are children under the age of 18. Another person gets added to the organ transplant waiting list every 9 minutes, and tragically, 17 people die each day because the organ transplant they needed was not received in time.
Upon your death, your individual organ, eye and tissue donation could in fact impact up to 75 lives.
(By the way, organ donation registration is fast and free.)
According to Gift of Life, the donor program for the eastern half of Pennsylvania, southern New Jersey and Delaware, 95 percent of Americans are in favor of organ and tissue donation yet only about half are actually registered donors. Among registered donors, not all organ donors are able to donate.
95% of Americans are in favor of organ and tissue donation but only half of Americans are actually registered donors. 
Can a cancer patient be an organ donor?
In some cases, yes, a cancer patient can be an organ donor. It depends on what type of cancer you have had and whether it has metastasized (spread to other parts of the body). It also depends on your health condition when you die; for example, whether you were sick when you passed or whether you had been cancer-free for some time.
If you have had cancer and wish to be an organ donor, you should still indicate it on your driver's license and register to be a donor. Qualified medical professionals will assess your organs as well as your tissues, tendons and bones, to determine whether these other parts are viable for donation. At the very least, you may be eligible for cornea donation, which you can learn more about through the Eye Bank Association of America.
There are many misconceptions about organ donation so be sure to get your questions answered. No matter what your age or disease state, most people are good candidates for some aspect of organ donation.
Organ donation and whole-body donation for medical research
Use of human cadavers is an important part of medical research. It helps students learn surgical procedures, increases understanding of disease treatment options and improves patient outcomes, among many other benefits.
When you're a body donor, your whole body is donated to medical science at no cost to you or your family. The only cost you have is medical and funeral expenses, which are minimized with whole-body donation. And as previously mentioned, it is a little-known fact that you can donate your entire body and you can donate your organs, thereby potentially benefiting dozens of living people while also benefiting generations to come.
"The concept of whole-body donation to research is mostly unknown to many U.S. citizens and ease of registering remains challenging," explains Dr. Bodzin. "With the ability of solid organ donation and whole-body medical research within the same donor, we have an opportunity to help patients with end organ disease and impact the future of medicine."
How does organ and body donation work?
If you want to donate your organs for transplant, you must register as an organ donor first. For some, this is done through driver's license registration. Indication on your driver's license and to your family members (ideally through an advance care plan), will ensure that any viable organs are given to living patients who need them upon your death.
Registering as a whole-body donor is a separate process. It can be done through organizations such as Science Care or Humanity Gifts Registry, or sometimes directly with the departments of anatomy for medical institutions in your area. Through whole-body registration, you'll be able to indicate that you're also an organ donor and therefore your organs will be used for transplants before being assessed for whole-body donation.
Bodzin explains the importance of body donation, saying, "Low registration rates are challenging and must be addressed both by the health care system as well as the government as this can ultimately help reduce health care costs in the present and the future."
After your body has been donated, any unused tissue and remains will be cremated and returned to your family. This usually happens within four to six weeks after donation. Your family will also receive detailed information about how your body was used and specific ways it helped advance medical science. Some institutions even invite the families to a special event to meet the medical students who learned from the body of your loved one. Coincidentally, it is these future physicians who are learning to do things like transplant organs — so your full-body donation as well as organ donation is truly a gift that comes full circle.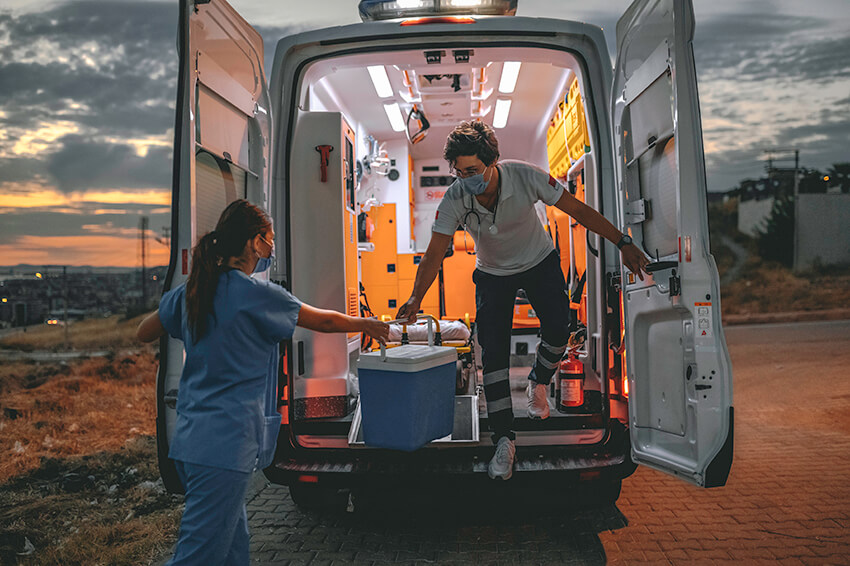 What can a living donor donate?
While most organ donors are deceased, some people choose to donate an organ while they're living. This is usually to benefit a family member or close friend who needs an organ transplant (commonly a kidney transplant) although some people donate an organ to someone they don't know, as a gesture of generosity and humanity. The types of living organ donations include:
A single kidney
A single lobe of a lung
A portion of liver
There are stringent requirements about your medical condition and reasons for living donation, which you can learn more about from UNOS (United Network for Organ Sharing).
Keep in mind, that one of the most important things you can donate while you're still living is your blood. Here's why blood donation continues to be so important.
Learn more about whole-body donation and organ donation combined. If you have specific questions about your candidacy for organ donation, living organ donation or whole-body donation, talk to your doctor.
Next steps:
Read about Main Line Health's efforts to support organ donation
Here's why it's important to donate blood