Endometriosis is a condition that causes some of the tissue that normally grows inside a woman's uterus to grow outside of it. This out-of-place tissue may grow on the ovaries, Fallopian tubes, bladder, or other areas of the uterus or abdomen.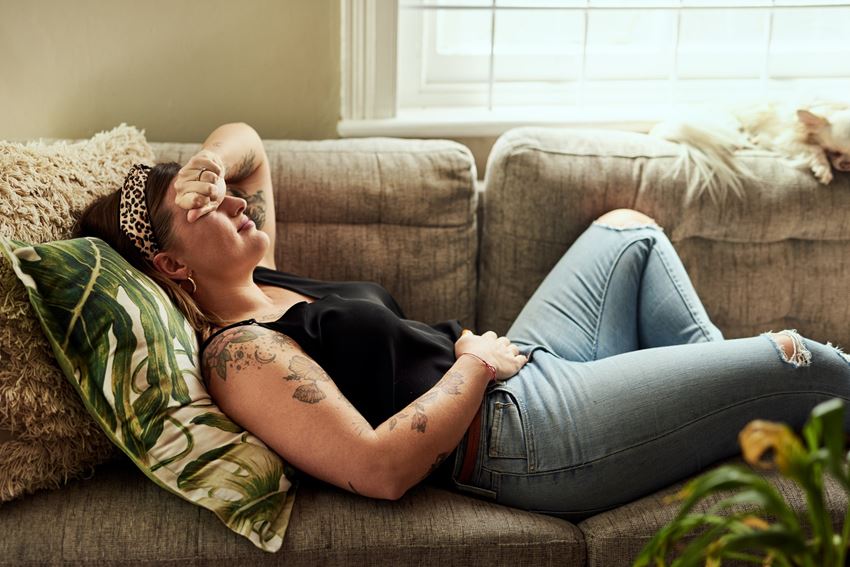 Endometriosis is relatively common. About one in 10 women has the condition during her childbearing years. But in the process of figuring out how to deal with endometriosis pain, patients may see several providers before they receive a diagnosis.
According to Joseph M. Gobern, MD, chair of OB/GYN and a minimally invasive gynecologic surgeon at Main Line Health, "Endometriosis is a common source of pelvic pain, but the condition may not be diagnosed right away. This is because symptoms can vary and may change over time."
Other symptoms can include:
Lower back pain
Pain during intercourse
Heavy periods or bleeding between periods
Pain when urinating or during bowel movements when menstruating
Trouble becoming pregnant
What are endometriosis risk factors?
The cause of endometriosis is still unknown. Some experts say menstrual blood backflow is the culprit. Estrogen levels and genetics are also possible causes. What is known are the factors that make women more likely to develop endometriosis. These include:
Never having children
Having menstrual periods that last more than seven days
Having short menstrual cycles (27 days or fewer)
Having a family member with endometriosis
How to deal with endometriosis pain and discomfort
There are a wide range of treatment options for endometriosis, from medications to surgery, depending on a woman's symptoms.
"Many women find relief from endometriosis pain with medications that help suppress or treat symptoms. These include birth control and pain medications, like over-the-counter naproxen or ibuprofen," says Dr. Gobern. "Other medications, such as gonadotropin-releasing hormone (GnRH) agonists and antagonists, can be prescribed to also help manage endometriosis pain. These options work well for some women."
For others, surgery may be the best choice.
"At Main Line Health, we use the most minimally invasive techniques available," says Gobern. "These techniques—including robotic laparoscopic procedures—reduce recovery time, blood loss and the need for pain medication."
Gobern says the most common surgery for endometriosis is a diagnostic laparoscopy, which is done through a small incision in the belly button. The surgeon uses a scope to evaluate and remove the areas of abnormal tissue growth.
"It's a same-day surgery, and within two weeks most patients are back to their normal routines," says Gobern. "After surgery, we generally prescribe a course of GnRH medications to minimize the chance of tissue regrowth."
Treating the whole patient for endometriosis
Gobern believes it's vital to look at each patient's goals for treatment, whether it's wanting to become more active or improving intimate relationships. To address a patient's full range of symptoms, he coordinates care with an array of other specialists, including an obstetrician-gynecologist, a colorectal surgeon, and specialists in pelvic floor health, sexual health and behavioral health.
"Our goal is to help patients achieve realistic goals so they can live their lives without the pain of endometriosis," he says.
Next steps:
Make an appointment with Joseph M. Gobern, MD
Learn more about the gynecology care at Main Line Health
What you should know about the four stages of endometriosis and how to get treated