Going through with your chosen bariatric surgery procedure is only half of the journey. The next step toward your weight loss and lifestyle goals takes place once your recovery after weight loss surgery begins.
According to Stacey Weatherbee, RD, a bariatric dietitian at Main Line Health's bariatric center, the best way to ensure a seamless recovery after weight loss surgery is to take your time learning about and preparing for your procedure.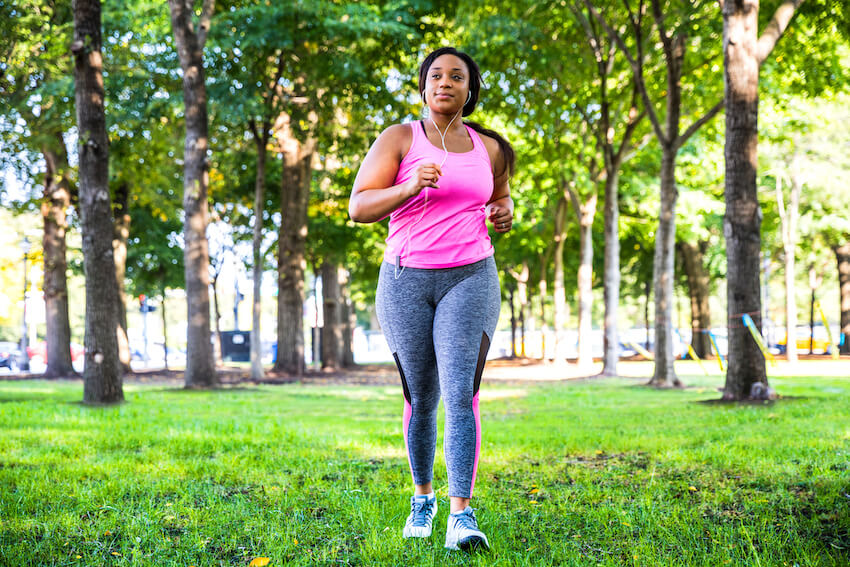 "The patients that really are engaged in education classes and take time to review materials and ask questions are typically the patients who are most prepared for surgery," says Weatherbee.
Recovery time after weight loss surgery
In general, the recovery time after bariatric surgery is minimal. Most patients will be in the hospital for about one day after receiving a sleeve gastrectomy, two days after a gastric bypass, and up to three days following a duodenal switch.
After returning home, most patients can begin working as soon as one week after surgery if they have non-physically intense job, but Main Line Health generally recommends waiting two weeks if possible. During this time, it's especially important for you to have a support person who can come in and help out during your recovery, according to Vicki McKenna, CRNP, a nurse practitioner with the bariatric center at Main Line Health.
This support is particularly helpful if you need to be driven anywhere or need an extra set of hands taking care of pets or small children, McKenna adds.
Keeping active after weight loss surgery
While you're healing, it's crucial to stay mobile. Research has shown that people who move about early and often after bariatric surgery experience less complications.
"We strongly encourage patients to be up walking at least four times a day after surgery (even walking the night of surgery) in order to avoid blood clots and to help promote bowel function," McKenna explains.
Patients can walk as far and as long as they're able, which includes going up and down stairs. That said, there are a couple restrictions: you should avoid showering within the first 48 hours, along with lifting anything that weighs 10 pounds or more until about four weeks after surgery.
"Our program goal is to keep our patients moving," says Michele Radaszewski, MSN, CBN, bariatric program manager at the bariatric center at Main Line Health.
What to eat and drink after weight loss surgery
Another important consideration is your post-bariatric surgery diet. Generally, the transition back to solid foods is a gradual one.
"Patients progress from clear liquids to full liquids, soft and pureed, and finally at around five weeks post-op, patients can start introducing solid foods," says Weatherbee.
Once you're ready to eat solid foods, it's best to start off eating smaller portions more slowly than you're used to. While knowing what foods you can and can't eat following surgery may seem complicated, our bariatric dietitians will fully prepare and educate you about how to read nutritional labels and select healthy food choices. Some patients have found it helpful to keep a food journal to help them track and stay aware of what they're eating.
It's very important to stay hydrated immediately following surgery. We recommend aiming for 64 ounces of fluid (about eight glasses of water) in small sips throughout the day.
What happens when you go home after bariatric surgery?
Once you're back home, a specially trained home care nurse will visit you. In addition, your bariatric team will check in with you about a week after surgery to see how you're feeling.
After that, you'll undergo regular check-ups to ensure your body heals properly. These visits start two weeks after surgery and then continue at two months, six months, and one year following the operation. From then on out, we recommend check ups once a year for life. That said, more visits might be necessary if any questions, concerns, or issues pop up after surgery.
Each patient's road to recovery will look different. However, the more prepared and educated you are about your procedure, the more likely you are to find lifelong success from your weight loss surgery.
Ready to get started?
Join us for an upcoming bariatric surgery information session.
For more information or to schedule a consultation, call 484.476.6230

.