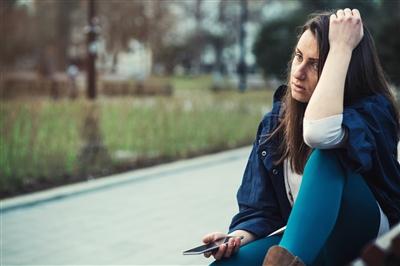 There are many reasons why people are reluctant to seek help for a substance use disorder. These can range from logistical concerns—How will I pay? How will I take time off work?—to concerns about how the decision to seek treatment will be received by family, friends and co-workers. Above all, people worry about a fear of the unknown.
"The decision to seek treatment for an alcohol or drug problem is initially difficult because, for many people, it requires changes to your daily life and often to the people you surround yourself with, as well. Committing to those changes is hard; it's much easier to keep following the same patterns," says Paige Morrison, a behavioral health therapist at Mirmont Treatment Center, part of Main Line Health.
So, when you decide you're ready to seek treatment, it's important to find a certified addiction treatment center that offers comprehensive, medically-supervised care and therapy that can help address the issues that have kept you from pursuing treatment.
"If you don't address the factors that have kept you active in your addiction—like, for example, a history of trauma, a stressful workplace or complicated family issues—then it will be difficult to find continued success in your recovery," explains Morrison. "The right program and therapist will help you find a way to cope with your fear or anxiety related to treatment."
But the first step, of course, is making the decision to seek treatment.
Addiction treatment tailored to your needs
Some addiction treatment centers, including Mirmont, offer several different treatment options to meet the needs of patients. That's because inpatient treatment—a typical 30-day stay—isn't right for everyone. An admissions counselor can help you determine the right course of treatment for you.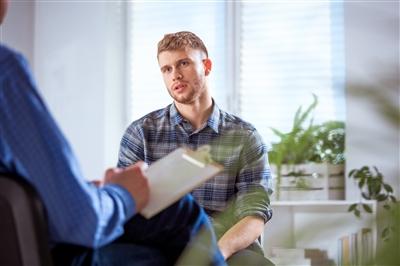 "When you decide to seek treatment, it's important that you be honest about your addiction and your goals. These are both factors that can determine what level of care you need," says Morrison. Learning more about the levels of care available and knowing what to expect from your treatment can also help assuage any fears you have about asking for help or deciding to seek treatment for a substance use disorder. Morrison offers some clarity into what levels of care are available at Mirmont:
Inpatient drug and alcohol rehabilitation – During a 30-day inpatient stay, patients undergo a medically-supervised, gradual detox using holistic pain management techniques to manage withdrawal symptoms. For some, inpatient treatment is the best way to begin treatment because it completely removes you from the environment that is sustaining your drug or alcohol use. It offers a "safe haven," putting distance between you and the substances you're struggling with, while offering support, structure, new coping skills and encouragement.
Partial hospitalization program (PHP) – For people whose substance use disorder is less severe, a PHP offers 30 hours per week of outpatient rehabilitation care. This level of care may be appropriate for patients who do not require 24-hour supervision but still require a high level of support, including daily therapy and support groups. Some patients may also enroll in PHP as a step down program following inpatient rehabilitation.
Intensive outpatient program (IOP) – An IOP is most appropriate for people whose addiction is less severe, and who are able to pursue addiction treatment while still maintaining work, school and family obligations. This allows them to maintain sobriety, while still receiving support, encouragement and the ability to process daily challenges and learn new coping skills.
All addiction treatment is not created equal; depending on your health history, goals, environment and unique needs, your health care provider or therapist can help you decide what level of care is right for you. But one thing is true, regardless of which path you choose: Addiction treatment can save your life
"Entering addiction treatment is scary, but I have heard from so many patients how much it has benefited and ultimately saved their life," says Morrison. "Don't let the fear of what comes next keep you from getting the help you deserve."
Start the road to recovery today. Call us at 1.888.CARE.898 (227.3898) to schedule a confidential appointment and ask any questions. Or, use our secure online form to email us.