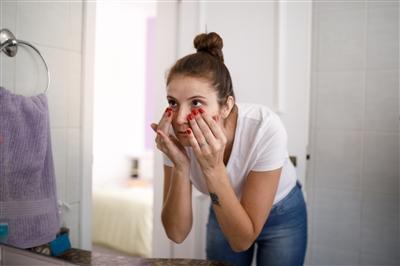 Facial imperfections are more visible than ever before, thanks to social media selfies and an increase in video calls. Wearing a mask in public hides the lower half of your face but draws attention to those pesky signs of aging around your eyes.
With so many people working from home, this is the perfect time to consider cosmetic procedures.
"There is some pain for the first few days after a face-lift, eyelid lift or rhinoplasty, but most downtime after the procedure is for managing the appearance of bruising and swelling," says Catherine Weng, MD, a facial plastic and reconstructive surgeon at the Women's Specialty Center, Main Line Health King of Prussia. "Instead of taking a few weeks off work to recover, you could return after a few days and simply turn off your video cam."
Injectable fillers
Injectable fillers can address small imperfections and signs of aging, such as frown lines, forehead creases, crow's feet, lip lines, smile lines and tear troughs.
"Tear troughs are hollowed arcs that appear under the eyes," Dr. Weng says. "Some people think they have bags, but what they really have is hollowing caused by a loss of volume." It's also possible to make small enhancements to the shape of the nose with injectables, she says.
Except for minor bruising, injectables require little or no downtime. Results are immediate and last for three to six months.
Facial cosmetic surgery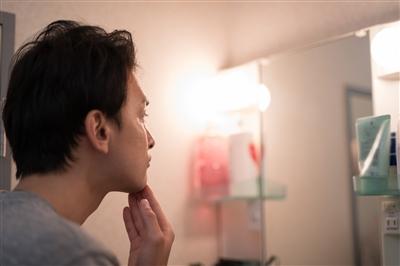 Cosmetic surgery can also address functional issues. For example, Dr. Weng performs rhinoplasties, also called "nose jobs," to change the size or shape of the nose, repair it after injury or open up nasal passages in patients with breathing issues.
"Today, more patients are requesting improvements in both form and function," says Dr. Weng. "We can address the whole picture in one procedure." Rhinoplasty can be performed with local or general anesthesia, depending on the procedure, and requires a few weeks of recovery time for bruising and swelling to subside.
If issues with facial appearance are bothering you, schedule an appointment with a cosmetic facial surgery specialist at Main Line Health.