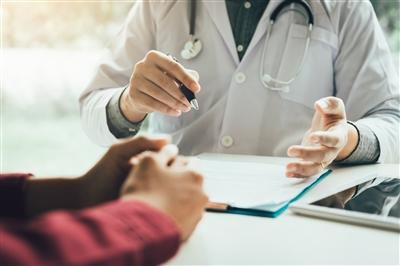 Although colorectal cancer remains one of the leading causes of cancer deaths in both men and women, the death rate from this disease has been on the decline for more than 20 years. Thanks to increased awareness, cancer screenings and improved treatment technologies, there are more than one million survivors of colorectal cancer across the country.
While treatment and survivorship are two of the priorities for any patient diagnosed with colorectal cancer, many are also concerned about quality of life after their cancer treatment, particularly the potential of requiring a colostomy bag. A colostomy is used for some patients who undergo cancer surgery, and diverts one end of the large intestine into an opening on the patient's abdomen. A colostomy bag is then placed over the opening to collect bodily waste.
Colostomy bags can be temporary or permanent and, regardless of timeline, do allow patients to return to work and the activities they enjoyed prior to surgery.
Still, most patients hope to avoid needing a colostomy. Thanks to new procedures like the robotic TATA, performed by colorectal surgeon John Marks, MD at Lankenau Medical Center, many can.
The TATA, which stands for Transanal Abdominal Transanal Radical Proctosigmoidectomy, is a surgical procedure that not only removes colorectal cancer; it also preserves sphincter function, preventing the need for a colostomy bag.
"Nationally, nearly 40 percent of rectal cancer patients require a colostomy bag following their treatment. At Lankenau, the TATA and our minimally-invasive treatment options allow for 93 percent of patients to avoid a colostomy," says Dr. Marks, chief of colorectal surgery at Main Line Health and director of the Mirabile Colorectal Cancer Center at Lankenau.
The TATA procedure is appropriate for patients whose cancer is located in the lower part of the rectum, says Dr. Marks. Cancer in that area can be near the sphincter, which controls bowel movements. Traditional colorectal cancer treatment removes the cancer, but also affects future bowel function by eliminating sphincter function. Through TATA, cancer surgeons are able to offer patients the best of both worlds: eliminating the cancer, while preserving sphincter function.
"Although our priority is to treat cancer in the most effective way possible, it's also important that we do everything we can to allow patients to return to the quality of life they enjoyed before their cancer diagnosis," says Dr. Marks.
No matter what colorectal cancer treatment method is right for you, Dr. Marks urges men and women to talk to their physician about their cancer risk and cancer screening options.
"Let's take the stigma away from learning about treatment so that more people aren't afraid to talk about these problems and can have access to new technology and microsurgeries that can save lives and preserve quality of life," he says.