Lankenau Heart Institute is renowned for clinical programs and specialists dedicated to preventing, diagnosing and treating heart disease. What people may not realize, however, is that it also participates in innovative clinical trials for heart disease. For some patients, clinical trials involving new treatments, medications or medical device or surgical technologies may offer hope for improved health and quality of life.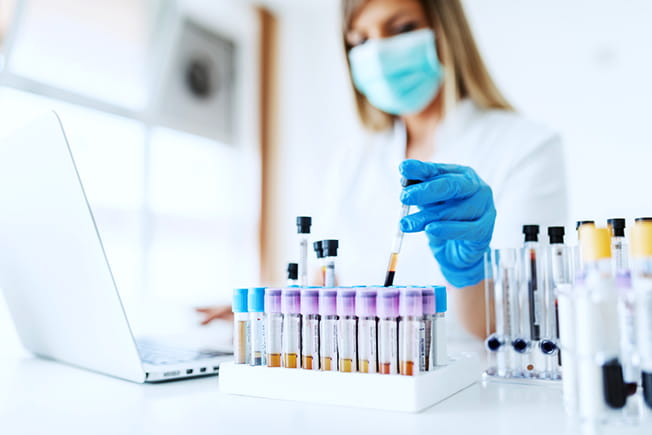 "Clinical trials can offer an alternative solution to traditional treatments and, in most cases, the use of a minimally invasive approach," says William Gray, MD, chief, cardiovascular diseases, Main Line Health. "If you've been diagnosed with coronary artery disease, heart failure, heart rhythm disorders, peripheral artery disease, thoracic aortic disease, valve disease (aortic, mitral and tricuspid valves) or vascular disease, we may be able to offer you access to the latest research. And you may be able to help us make heart disease a thing of the past."
Cardiovascular research at Main Line Health
Main Line Health physician researchers are active in all phases of development of new cardiac devices and procedures, from early feasibility studies to practice-changing, multicenter, randomized clinical trials. In addition to offering groundbreaking new treatments, they are crucial for advancing scientific knowledge that can help future patients by finding new ways to prevent and treat heart disease.
"The integration of research and clinical care means investing in every patient's optimal outcome. We are growing the breadth and depth of Lankenau Heart Institute's research programs and clinical offerings to serve as the premier destination for patients," says Basel Ramlawi, MD, chief, cardiothoracic surgery, Main Line Health.
To learn more about cardiovascular research taking place at Main Line Health, visit Lankenau Institute for Medical Research.
The legacy of cardiovascular care and research at Lankenau Heart Institute was featured in a recent article in HealthLeaders, a premier publication for health care executives and thought leaders in the health care industry. Read the full article.