What if you could prevent cancer by getting a shot? With the human papillomavirus (HPV) vaccine, you can.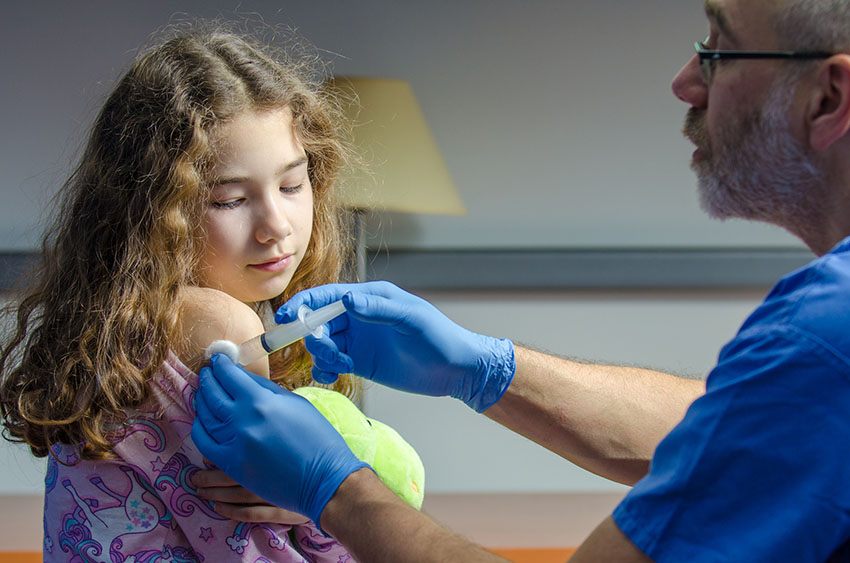 HPV is the most common sexually transmitted infection in the United States. Almost everyone is at risk for it, including about 90% of young adults. While in some people the HPV is dormant and goes away, in others it can lead to cancer.
"We're learning that almost all cases of cervical cancers are caused by HPV," says David Holtz, MD, a gynecologic oncologist at Main Line Gynecologic Oncology. "It has also been associated with head and neck cancers in both men and women, as well as penile cancer."
Cancer prevention is just one of the benefits of HPV vaccination.
"If a woman is diagnosed with HPV, she might need a procedure to remove the lesion. This can affect the cervix and increase the risk of premature birth and miscarriage," explains Dr. Holtz.
HPV usually has no symptoms. This means most women don't know they have it unless it's found on a yearly Pap test. But the risk can be lowered by getting an HPV vaccine. "The HPV vaccine works like the flu vaccine, helping your body make antibodies to fight off the virus," says Dr. Holtz. It's usually a series of two shots, though some people may need three.
So who should get this vaccine?
"We recommend everyone age 26 and younger get an HPV vaccine, ideally before becoming sexually active," says Dr. Holtz. In fact, the HPV vaccine can be given as early as age 11 or 12. "It's the one vaccine that can prevent cancer, and studies show it's more than 99% effective."
Main Line Health serves patients at hospitals and health centers throughout the western suburbs of Philadelphia. An HPV vaccine can be scheduled with a gynecologist or primary care provider at Main Line Health King of Prussia, by calling 484.324.7100.